MILLAR JOINS NEWPORT NOCTURNE LINE-UP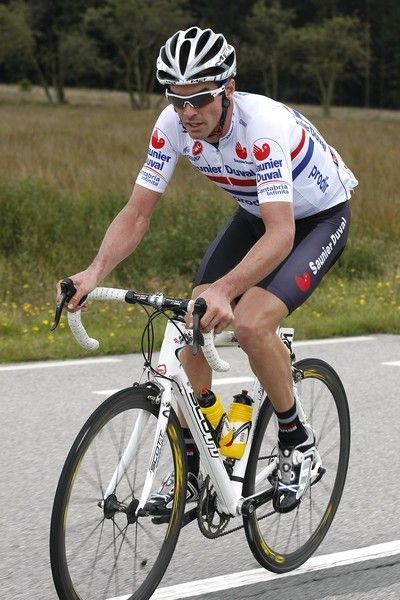 (Image credit: ISOSPORT)
David Millar has become the latest British pro rider to sign up for the Shropshire Star Newport Nocturne this coming weekend.
The Saunier Duval rider joins Bradley Wiggins, Mark Cavendish and Geraint Thomas at the criterium in Shropshire on Saturday night.
Millar will, perhaps ironically, take part in the ?Battle for Beijing? one-lap time trial against the other Tour riders; Millar being the only one who is not eligible to travel to Beijing following a two year ban for admitting EPO use.
The new national road race champion may also start in the men?s elite race, although the national time trial championships the following morning is his main aim this weekend.
The evening of floodlit races starts at 18.30 with entertainment on the circuit, followed by a Past Masters race, the ?Battle for Beijing? and finally the elite race at 21.15.
For more details visit the event website
Relevant stories
Wiggins Joins Cavendish and Thomas in Newport Nocturne
British Tour stars Cavendish and Thomas to ride Newport Nocturne
Thank you for reading 20 articles this month* Join now for unlimited access
Enjoy your first month for just £1 / $1 / €1
*Read 5 free articles per month without a subscription
Join now for unlimited access
Try first month for just £1 / $1 / €1