OLYMPIC SUCCESS INSPIRES KENNAUGH TO HUGE WIN IN ITALY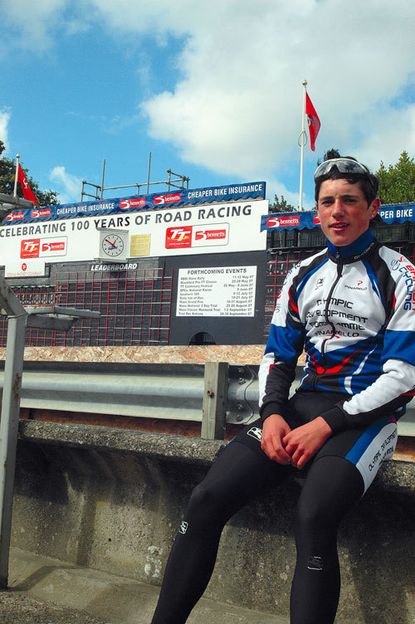 While Great Britain?s track cyclists sweep all before them in Beijing, Peter Kennaugh won the Grand Prix Capodarco in Italy, which is the memorial race of former Olympic road race champion Fabio Casartelli.
The Italian won the Olympic road race at the Barcelona Olympics in 1992, when the cycling events were open only to amateurs. Casartelli turned professional and rode for the Motorola team. He died aged 25 after crashing on the descent of the Col de Portet-d?Aspet during the 1995 Tour de France.
A couple of days later his team-mate Lance Armstrong won in Limoges and dedicated his victory to Casartelli.
This was the 37th edition of the GP Capodarco, which has been running since 1964, and Casartelli won it in 1991. After his death the race, held in Capodarco in his home region, was dedicated to his memory.
It?s now one of the biggest under-23 races in Italy, shown live on television, and a good ride there creates a big stir.
Kennaugh, 19 and in his first year as a senior, is in a rich run of form. He won another Italian one-day race last Saturday and backed it up this weekend with his biggest and most important win of the year so far.
British Cycling?s Academy coach Rod Ellingworth said the news of domination in Beijing motivated the riders.
?I was getting calls telling me about the results,? he said. ?My missus rang me when Burkey [Steven Burke] got his bronze medal. I was telling the riders every result over the radio and it definitely inspired them.?
Kennaugh made the front group of 27 that gained two minutes and the group started to split up with 60 kilometres to go.
?With 55 kilometres to go it was just Pete and one other rider with him. I thought ?this is too far to go to be down to two?,? added Ellingworth.
?With 40 kilometres left Pete was on his own and he had a minute. He just rode away without really going too hard. Behind them there was a bit of a regrouping with two Aussies, including Simon Clarke, and a Russian.
?I told Pete ?don?t sit up and wait for them but don?t bury yourself either? because they were going to catch him anyway and it was better to have some company.?
Kennaugh was joined by the other three with 25 kilometres to go. Ellingworth added: ?Simon Clarke was the one to watch. He was eighth in this race last year and he?s in his last year as an under-23. I said to Pete ?Watch Clarkey, cos he wants it.? Pete just said to me ?Yeah, but I want it more? and I thought ?okay, then.??
The race finished on a four-kilometre climb which steepened to 20 per cent for 400 metres towards the top.
?Clarkey kept trying but Pete just went and went again and got clear to win.?
Kennaugh finished alone, Clarke was second and the Russian Dmitriy Solokov was third.
Britain?s Ben Swift, back from his Olympic Games adventure, was 19th. ?Swifty did a good ride,? said Ellingworth. ?He was climbing really well and he?s in good form too.
?People are starting to notice us now. We?re making an impact in races. Three years ago we were struggling to put together a programme, now we?re turning races away.?
Ellingworth and the squad faced a long drive back to their Tuscany base, only arriving at 1.30 on Sunday morning. He decided to stay up to watch the team pursuit qualifying, but said: ?Italian telly didn?t even show it, did they!?
RELATED LINK
Pete Kennaugh celebrates big Italian win
Thank you for reading 20 articles this month* Join now for unlimited access
Enjoy your first month for just £1 / $1 / €1
*Read 5 free articles per month without a subscription
Join now for unlimited access
Try first month for just £1 / $1 / €1