Full survey results: One in 20 amateur racers admit to doping
Analysing the results of CW's online poll, we grapple with the implication that one in 20 British amateur riders is a doper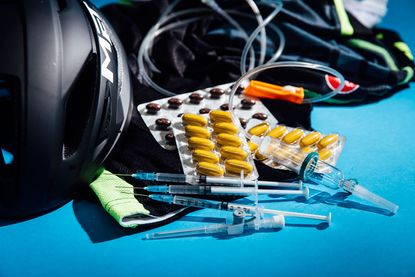 (Image credit: chris catchpole)
Get The Leadout Newsletter
The latest race content, interviews, features, reviews and expert buying guides, direct to your inbox!
Thank you for signing up to The Pick. You will receive a verification email shortly.
There was a problem. Please refresh the page and try again.
A few weeks ago the BBC reported the findings of a poll it had conducted asking 1,125 amateur sportspeople about doping: eight per cent said they had taken steroids, and 35 per cent said they personally knew someone who had doped — worrying, perhaps, but not especially shocking, given that nearly half of those questioned said they participated in gym/weightlifting.
It's hardly news that steroid use is rife in certain sections of British gym-going. Are the BBC's findings a fair reflection on UK amateur cycling?
To find out, CW conducted our own online poll, and here are the results…
Who took part?
39% Keen amateur/sportive rider
42% Competitive amateur
13% Regular recreational rider
1% Occasional cyclist
2% Retired/former rider
3% Pro/elite
1,400 people took part in our survey, of whom 42 per cent described themselves as competitive amateur cyclists; 39 per cent were keen amateur/sportive riders; 13 per cent were recreational cyclists; and three per cent were pro/elites — the rest were either occasional or retired riders.
Here, we will focus mainly on the racers, since it is only in racing that anti-doping rules apply — the non-competitive rider who dopes is cheating only himself. That said, the survey showed non-racing dopers do exist — more on them later.
How many admitted to doping?
Among the racers, almost five per cent — 31 riders — said they had doped. Working purely on statistical probability, if we assume that the average field size in a UK amateur race is 30 riders, the average race will contain one or two dopers.
Even if we halve those odds, three-quarters of races will contain one doper. This may be merely theoretical extrapolation, but it paints a troubling picture nonetheless.
We asked UKAD's director of operations Pat Myhill for his reaction to our survey's prevalence figures:
"There have been lots of studies and speculation on this matter, but actual prevalence is difficult to establish. Does your survey surprise me? Not particularly, no."
Remember, CW's survey was entirely voluntary; it may be that dopers prefer not to confess, even anonymously, out of guilt or denial.
>>> Banned cyclist Andrew Hastings admits to doping on SAS: Who Dares Wins
This is the view of Dr Maria Kavussanu from Birmingham University, an expert on morality in sport:
"I am 99.9 per cent that the actual figure is higher than five per cent because people tend to avoid answering truthfully when it comes to drug-taking. It's like asking a liar if they lied — they are likely to lie again."
Watch: Industry reacts to motorised doping
Which substances did they use?
Among those who admitted to doping, 16 said they had taken stimulants; nine steroids; seven testosterone; six EPO; five corticosteroids; three Human Growth Hormone; and 10 a type of substance not listed. The numbers imply several riders took more than one type of substance.
In the BBC's survey, eight per cent of respondents said they had taken anabolic steroids while playing sport, including 14 per cent of cyclists.
>>> National 12-hour champion Robin Townsend handed four-year ban for doping offence
Our survey suggests a much lower prevalence of steroid use in cycling, less than one per cent, though the widespread use of steroids in gyms must be taken seriously.
Surely, steroid use filters through from gyms to other sports, and aside from the cheating implications, the possible side effects are numerous, from acne, aggression and fertility problems to life-threatening conditions including stroke, cancer and heart problems.
Dr Adam Abbs, an A&E GP in Manchester, told CW:
"I saw a patient in A&E recently who was suffering multiple side effects of anabolic steroid use, including excessive aggression towards his wife. He told me it was due to steroid use, but he had no plans to stop; in fact, my suggestion that he reconsider his steroid use was met with aggression."
The risks of doping are difficult to quantify — scant research has been done. One of the greatest concerns is that substances are used without full knowledge of the effects or safe dosages, and without clinical consultation.
>>> 55-year-old British amateur cyclist banned after failed dope test
If you are taking a drug potent enough to enhance your cycling performance, without medical approval, you are taking a very serious risk with your health.
"There is a lack of data on safety and substance misuse in sport," confirms pharmacist Dominic Osman-Allu.
"The side effects of steroids are well documented, and there are obvious risks from EPO: thickening of blood from increased red blood cells, possibly resulting in hypovolemia [decreased volume of blood plasma], which presents the risk of blood clots and hypertension.
"And if that's not scary enough, you might want to consider that EPO is made using Chinese hamster ovary cells!"
>>> Amateur cyclist Robin Townsend receives ban for using EPO, confirms UKAD
Another area of concern is unlicensed laboratories supplying via unregulated websites, as UKAD's Pat Myhill explains:
"In our work with law enforcement, we've been into some of these laboratories, and basically they are run by amateur chemists in conditions that are just awful — unhygienic in the extreme."
If you don't understand the substances you're putting into your body and/or can't even verify their ingredients, you're very clearly putting yourself at risk.
Awareness of others doping
17% Yes, more than one
8% Yes, one person
75% No
Among competitive amateur riders, 25 per cent said they personally know a cyclist who has doped, including 17 per cent who personally know more than one.
Of course, it may be that a number of respondents were referring to the same doping rider (or riders) — it doesn't follow that 25 per cent are doping.
Nonetheless, it is another worrying indication. If one in four racing cyclists knows at least one doper, then cheats can hardly be described as a rare species.
Researching doping agents online
Nearly half of amateur racers (46 per cent) said they had researched performance-enhancing drugs online. Of these riders, three per cent said they had done so with a view to purchasing; the other 43 per cent browsed merely out of curiosity.
It may be entirely innocent, googling PEDs to investigate their effects or risks, but we cannot ignore that the internet has made banned substances far more accessible.
"Naturally, curiosity is the first step," says Dr Kavussanu.
>>> Can doping ever be eradicated from cycling?
"People do not just one day wake up and decide to take a drug; they go through a process, they contemplate it, do some research and eventually go through with it."
Dr Abbs is concerned that amateurs are being drawn into taking risks they do not understand.
"The people who supply these drugs in gyms and sports clubs generally have no medical background. They gain their knowledge from online chat rooms full of falsehoods and pseudo-science.
"Many gyms have a doping subculture where drug use is normalised, and worryingly those on the fringe can be drawn in — quite possibly, some cyclists."
Why do amateurs dope?
20% don't know
6% believe it's necessary to compete
6% to combat the effects of ageing
19% to rank higher relative to rivals
1% to win prize money
48% to win for prestige
Reflecting on why amateurs dope, almost half of racers said the biggest motivation was the desire to win to gain prestige and adulation. Around one fifth said the main reason was to rank higher relative to rivals. Twenty per cent said they didn't know.
"Strongly associated with the temptation to dope," says Dr Kavussanu, "is the winning-at-all-costs attitude among racers — as opposed to taking part to push themselves, improve their personal best or find out how good they are."
At what point does this obsession with winning overwhelm the moral principle of playing by the rules?
>>> 'Anti-doping: it's time for a rethink'
"We call this ego-orientation — feeling successful only in relation to others, rather than because you're the best you can be. Simply, some people are obsessed with winning and beating others. They define themselves by it and they would do anything to achieve it."
Unlikely ever to dope, says Kavussanu, are those for whom winning could never trump playing fair.
"A very moral person, an ethical person who is committed to playing by the rules is less likely to even research these substances. They regard doping as cheating, full stop; the red line is clear."
Interestingly, only one per cent of survey respondents said that the biggest motivation to dope was to win prize money. Indeed, among racers who admitted to doping, none said they did so to win money. Amateurs, it seems, do not dope for cash.
Among those who admitted to doping, 29 per cent said their main motivation to dope was to combat the effects of ageing. Could it be that an urge to defy the years is the principal factor among veterans who dope?
Are amateur dopers influenced by the pros?
20% don't know
23% no
57% yes
Most cyclists are aware of doping among pro riders, given the numerous high-profile scandals. But does such knowledge encourage amateurs to dope? Fifty-seven per cent of racer respondents said yes, it does; 23 per cent said no.
"Moral disengagement is another factor strongly linked to doping intention," says Kavussanu. "That 'all the pros do it' is asserted as justification."
At that point, doping can begin to seem normal or even necessary to compete. The 'role model' you were cheering suddenly becomes the anti-hero, as Kavussanu explains:
"If you suspect a high-profile rider is doping, even if they have not been caught, you might morally disengage, feel doping is more acceptable and justify it to yourself."
Awareness of doping among pro riders can lead to the presumption that, because it seems rife, the fight against it is a losing battle — and hey, if you can't beat 'em, join 'em.
"Just because some professional cyclists dope doesn't mean all of them do,"
Kavussanu continues, "but some amateurs leap to the conclusion, 'If everyone does it, there can't be anything wrong with it.' We have seen a strong relationship between distorting reality in this way and deciding to dope."
Another way in which doping riders shield themselves from reality, says Kavussanu, is by using euphemisms.
"For example, a doping cyclist will say, 'EPO is like altitude training' — they give it a different name so it doesn't sound as bad. In a similar way, some bodybuilders use the term 'juice'.
Using a different name makes it sound less shameful or less illegal."
Should there be more testing at amateur races?
9% no
13% don't know
78% yes
Anti-doping tests at amateur bike races are few and far between. The uncomfortable truth is that dopers in amateur races, unless they arouse suspicion, are likely to get away with it.
So, should there be more testing? The overwhelming majority (78 per cent) of racer respondents in our survey said yes.
>>> 'Testing amateurs is morally dubious'
So why isn't it happening? We asked UKAD's Pat Myhill.
"We obviously have very limited resources... Fundamentally our programme is intelligence-led and risk-based."
Myhill admits, "Amateur events are the poor relation in this, but there's only so much we can do. That's not to say that we don't test at amateur level… [but] very much on an intelligence-led basis."
What would it take to improve prevention at amateur level?
"The responsibility sits with national governing bodies [NGBs] — they're the ones who know their membership and can go face-to-face to provide information and education to their athletes.
"We would encourage all NGBs, not just in cycling, to do more. Could there be more investment? Yes... the reality is, testing is expensive, but the sports themselves could do much more to help."
>>> Cycling Time Trials test record number of riders for anti-doping violations
One governing body that does invest in anti-doping is Cycling Time Trials (CTT), whose national secretary Nick Sharpe told us:
"CTT's income is approximately £500,000 per year, raised in the main from levies [£2 per rider per event]. The budget for anti-doping testing last year was £40,000 — nine per cent of income, so it's a significant proportion."
That £40k funded 72 tests on riders chosen at random at CTT events last year, resulting in one positive. Testing is an expensive business, as Sharpe explained:
"The standard test [for steroids, testosterone, stimulants, etc] is approximately £500. Testing for EPO or Human Growth Hormone costs an additional £120-150... Analysis of all samples taken in 2017 will include a test for EPO."
Considering the wide support among riders for more testing, would the CTT consider raising the levy to fund more tests?
"I'm not going to be drawn on that," said Sharpe. "I know how contentious the levy is... and there are no plans to increase it."
Thank you for reading 20 articles this month* Join now for unlimited access
Enjoy your first month for just £1 / $1 / €1
*Read 5 free articles per month without a subscription
Join now for unlimited access
Try first month for just £1 / $1 / €1
Get The Leadout Newsletter
The latest race content, interviews, features, reviews and expert buying guides, direct to your inbox!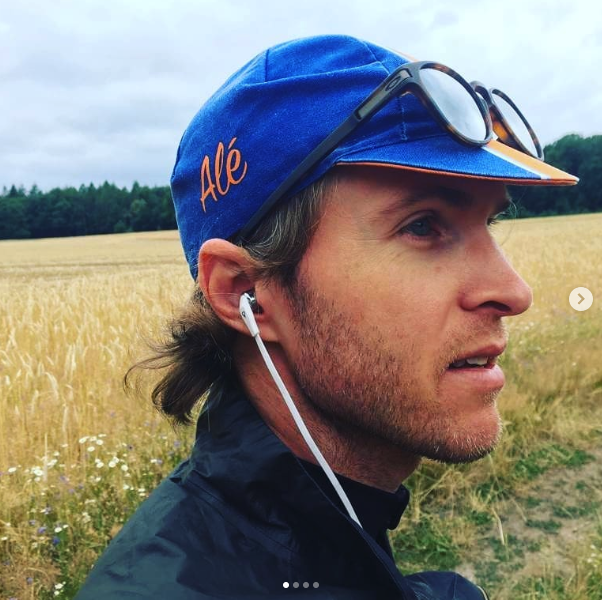 David Bradford is fitness editor of Cycling Weekly (print edition). He has been writing and editing professionally for more than 15 years, and has published work in national newspapers and magazines including the Independent, the Guardian, the Times, the Irish Times, Vice.com and Runner's World. Alongside his love of cycling, David is a long-distance runner with a marathon PB of two hours 28 minutes. Having been diagnosed with retinitis pigmentosa (RP) in 2006, he also writes about sight loss and hosts the podcast Ways of Not Seeing.