'Anti-doping: it's time for a rethink'
Expert opinion: Dr Paul Dimeo, senior lecturer in sport at the University of Stirling, specialises in the research of drug use in sport and anti-doping policy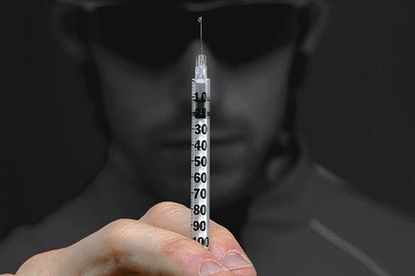 Get The Leadout Newsletter
The latest race content, interviews, features, reviews and expert buying guides, direct to your inbox!
Thank you for signing up to The Pick. You will receive a verification email shortly.
There was a problem. Please refresh the page and try again.
The recent athletics doping scandals are a stark reminder of the depth of the problem. The IAAF is under pressure to reform as the UCI was a few years ago.
The scale of the problem in certain countries, and lack of trust in the sport's leadership, recalls cycling's darkest days from the Nineties. How to respond to this glaring lack of progress?
>>> Cycling behind athletics, weightlifting and baseball in 2015 doping tally
Doping is not a phase; it's an inevitable outcome of the passions and glories associated with success. To completely stop doping, we would have to cut prize money and curtail the social status afforded to champions. But as the increasing prevalence of doping in amateur endurance sports shows, the desire to win is as powerful a motivation as are financial rewards.
The forces of anti-doping are ineffective against this will to win whatever it takes. Strategies of increased testing, better science, tougher sanctions and social stigma have not prevented the emergence of new doping sub-cultures.
Related stories
Robin Townsend tested positive for modafinil after the Burton and District Cycling Alliance 100-mile event on September 5, 2015
After 18-year-old rider Gabriel Evans admitted to EPO use, he explains his decision to take the banned drug
What are the options for anti-doping? The official line is more of the same: keep fighting the unwinnable war, making slow and incremental progress by investing more resources. This hasn't worked so far, and relatively minor infringements receive inappropriately lengthy bans.
Criminalisation proposals could see athletes jailed: an extreme and impractical solution. The top-level corruption and cover-ups in athletics confirms that weeding out doping through top-down policing is unrealistic.
The alternative is to re-evaluate our definition of 'cheating'. The utopian myths 'clean sport' and 'level playing field' need to be reconsidered as athletes find new, smarter means of performance enhancement.
Certain athletes will always be advantaged by their genetics, access to technology and superior training. Responding constructively to doping requires a collaborative rethink: involving athletes in policy-making to develop a more realistic approach. Making anti-doping ever more draconian is clearly not the solution.
Thank you for reading 20 articles this month* Join now for unlimited access
Enjoy your first month for just £1 / $1 / €1
*Read 5 free articles per month without a subscription
Join now for unlimited access
Try first month for just £1 / $1 / €1
Get The Leadout Newsletter
The latest race content, interviews, features, reviews and expert buying guides, direct to your inbox!