Gabriel Evans: curiosity and loss of national title led to EPO use
After 18-year-old rider Gabriel Evans admitted to EPO use, he explains his decision to take the banned drug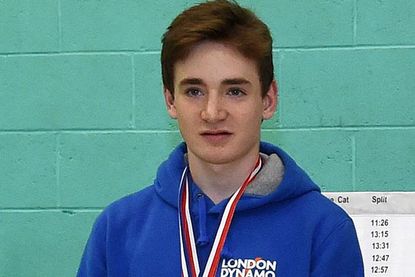 (Image credit: Andy Jones 2014)
Gabriel Evans explained that curiosity mixed with loss of his 2014 national 25-mile time trial title acted as catalysts for his decision to take EPO earlier this year.
The 18 year-old, who admitted to using the banned blood booster in a statement earlier on Thursday, told Cycling Weekly that a recent BBC TV documentary on doping had contributed to his decision to dope.
"A lot of it was curiosity. I watched the BBC Panorama documentary ['Catch Me If You Can'] and there was certainly an element of curiosity," he said. "There were lots of factors at play. It's all a bit of a mess.
>>> Junior time trial champion Gabriel Evans admits EPO use
The loss of his title over 25 miles on August 1, he added, also contributed to his decision to use EPO. Evans, then riding for Catford CC-Equipe Banks, came second at the event in Essex, won by James Garratt (Welland Valley CC).
"That was a catalyst," he said. "I got beaten by a lot, and when you get beaten by a lot you start questioning things. You question other people. I'm not trying to justify it, but when there is that much media exposure, about EPO, it is easy to be tempted. A big factor was losing that title."
Evans declined to comment when asked exactly how he obtained the EPO and whether his actions involved others.
He explained in his statement that the father of his then teammate discovered the drug on a training camp in France in August this year, reporting the findings to UK Anti-Doping.
Evans confirmed that he has spoken to UK Anti-Doping and is waiting to hear about his sanction. UKAD does not currently list him as a banned athlete.
Cycling Weekly contacted UKAD who declined comment on specific ongoing cases.
Evans's statement comes on the same day that UKAD confirmed that Andy Hastings had been banned for four years due to an anti-doping rule violation. Evans explained that the response to his own statement has been tricky to come to terms with.
>>> Banned cyclist Hastings cites borrowed used syringe as reason for failed steroids test
"I've been reading through the comments [on the forum], and it's not unexpected, it's the internet, people say a lot of things," he said.
"There were some people calling for a lifetime ban and it's tricky to deal with that. I'm not going to get a lifetime ban and there will hopefully come a point where I want to come back into the sport, and there will be people I'm sure who will have strong opinions on that.
"All I can affect moving forward is how I portray myself, I want to come across as a David Millar and not a Lance Armstrong. I just have to figure out a way of dealing with that as best I can."
Thank you for reading 20 articles this month* Join now for unlimited access
Enjoy your first month for just £1 / $1 / €1
*Read 5 free articles per month without a subscription
Join now for unlimited access
Try first month for just £1 / $1 / €1