PENDLETON POSES NUDE AND THE DEMISE OF THE ARCHER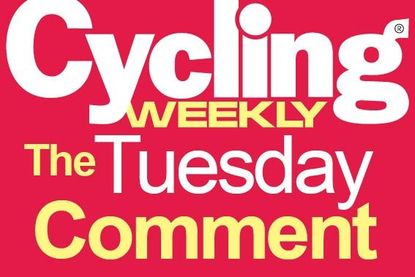 Get The Leadout Newsletter
The latest race content, interviews, features, reviews and expert buying guides, direct to your inbox!
Thank you for signing up to The Pick. You will receive a verification email shortly.
There was a problem. Please refresh the page and try again.
Swipe to scroll horizontally
It is very sad that the Archer Grand Prix has been cancelled this year, and it will take a change of heart from Thames Valley Police and some new legislation before it can be revived.
The Archer has a place in my heart because it was one of the first races I ever saw in the flesh. Living less than 15 miles away, a friend and I cycled over to see it when I was about 13 or 14 years old. Every year I?d return and, it seemed, every year Steve Farrell would win.
His dominance made a lasting impression, as he quickly became one of my favourite riders.
As a teenager we?d ride over to the circuit and race up Winchmore Hill, but even then the roads were quite busy.
I?ve been back many times over the years, often taking my bike and, like Roger Hammond, have noticed the increase in traffic in the area.
It?s a busy semi-rural community and on the morning of the Archer Grand Prix the place slowly wakes up as people head out to get their newspaper, visit the garden centre or head to a country pub for lunch.
The race, though a legend in British cycling terms, does not carry the same sort of weight in its own community. So it?s had become stuck in a difficult situation. A big cycling event that lacks the respect it deserves from those who live around it.
Unlike a 10k run with a field of 500 or a thousand, for example, the Archer was not big and significant enough to stop people in their tracks. For some it was a nuisance they had to get round in their car in order to get their morning paper.
The last time I was there, two years ago I saw a car overtake a group of riders who had been dropped by the bunch and then turn left immediately in front of them. That is not a criticism of the Archer, or even an incident peculiar to the Archer, but a growing trend in some areas where established races are being squeezed out by the urban sprawl into what was quiet countryside until 20 years ago.
Stuart Benstead is right when he says that the Archer Grand Prix would not be the Archer Grand Prix if it were held on another circuit.
The future of bike racing on the open road is not all doom and gloom. Far from it. British Cycling and the dedication of organisers and volunteers will ensure it survives and prospers.
But a race the size and stature of the Archer Grand Prix needs to either have the full backing, respect and understanding of the police who govern it and the residents who live around it so it becomes a flagship event on the local calendar, or it needs to be held on much quieter roads.
What is heartening is to see the efforts being made to provide alternatives to the support races that are also being lost.
Because as Roger Hammond and Bradley Wiggins will testify, they are the races where they cut their teeth and, somewhere among them, lurk Britain?s future Olympic riders.
Swipe to scroll horizontally
ALL IN THE BEST POSSIBLE TASTE
How many readers out there will be hot-footing it to the newsagent on Sunday to pick up their copy of the Observer ? complete with the glossy Observer Sports Monthly magazine?
For those who don?t already know, Victoria Pendleton is the cover star, pictured nude on her Trek bike.
Richard Williams, writing in the Observer?s sister title, The Guardian bemoaned the fact a world-class athlete had decided to strip off ? however tastefully it?s been done ? to publicise herself and her sport.
And while he has a point, Pendleton is hardly the first top sportsperson to undress for a photoshoot.
It?s just that it?s hard to imagine the editor of OSM pitching the idea of a nude shoot with Chris Hoy or Bradley Wiggins or many other male athletes.
Pendleton may think nothing of it and that it is just a bit of fun, which is true enough.
She?s not shied away from modelling before. She?s on record saying she likes to dress up and look attractive and that doing so is a positive role model for girls who see sport as sweaty, grimy and unattractive. In the past newspapers have given her a wardrobe of designer dresses to choose from before being photographed.
This is the first time she?s taken the clothes off though ? although if the rumours we?ve heard are true, the shoot was actually very modestly done and her underwear was Photoshopped out afterwards.
A while back I suggested to the editor that we should hire a Queen Victoria costume and ask Miss Pendleton to wear it, just for fun, like. The idea was over-ruled, and I can see why.
If Richard Williams has a complaint, he really should stroll across the office and speak to his colleagues on OSM.
Pendleton is not harming anyone. She?s raising her profile and she?s raising the profile of cycling.
But not everyone will like the way she has chosen to do it and, as long as she accepts that, it?s fine.
It?s just there is a nagging regret that female sports stars are still being asked to strip off.
Swipe to scroll horizontally
Dear Pat,
No one is going to boycott Paris-Nice just because the president of the UCI tells them to do so.
No one at all.
Swipe to scroll horizontally
LOSING THE LANES TO SAT-NAV?
Perhaps it?s just in my part of the world, but it seems that White Van Man is taking over the country lanes.
Not a weekday ride goes by without being forced to squeeze up against the hedgerow to narrowly avoid the enormous wing mirror come at you at head height.
And it strikes me that the trend could be because of Sat-Nav.
Cyclists naturally seek out the country lanes to keep off the A roads and busier B roads.
Lately seeing some lumbering oaf in a Transit filling the road is becoming depressingly frequent.
It doesn?t take a leap of logic to presume it?s because the guy behind the wheel has typed his destination into the dashboard-mounted brain substitute and is blindly following the softly-spoken instructions.
Last week I was forced into the verge by a flat-bed truck trying to negotiate a lane that was only just wide enough for it to pass.
I was angry and shouted at the driver, sparking an argument that ended with the indisputable logic: ?If I?d wanted to hit you, you?d be in the ditch by now. Look, I know the size of this vehicle and I trust my judgement.?
You trust your judgement, eh? Just not quite enough to find your way from A to B without being told every left and right turn by a computer.
RELATED LINKS
PREVIOUS TUESDAY COMMENTS
February 19 ? Let Levi Ride? Leave it out
February 12
February 5
January 29
January 22
January 15
Thank you for reading 20 articles this month* Join now for unlimited access
Enjoy your first month for just £1 / $1 / €1
*Read 5 free articles per month without a subscription
Join now for unlimited access
Try first month for just £1 / $1 / €1
Get The Leadout Newsletter
The latest race content, interviews, features, reviews and expert buying guides, direct to your inbox!
Sports journalist Lionel Birnie has written professionally for Sunday Times, Procycling and of course Cycling Weekly. He is also an author, publisher, and co-founder of The Cycling Podcast. His first experience covering the Tour de France came in 1999, and he has presented The Cycling Podcast with Richard Moore and Daniel Friebe since 2013. He founded Peloton Publishing in 2010 and has ghostwritten and published the autobiography of Sean Kelly, as well as a number of other sports icons.