Pinarello Dogma F8 wins London Design Award
The Pinarello Dogma F8, a collaboration between Team Sky, Pinarello and Jaguar, wins gold at the London Design Award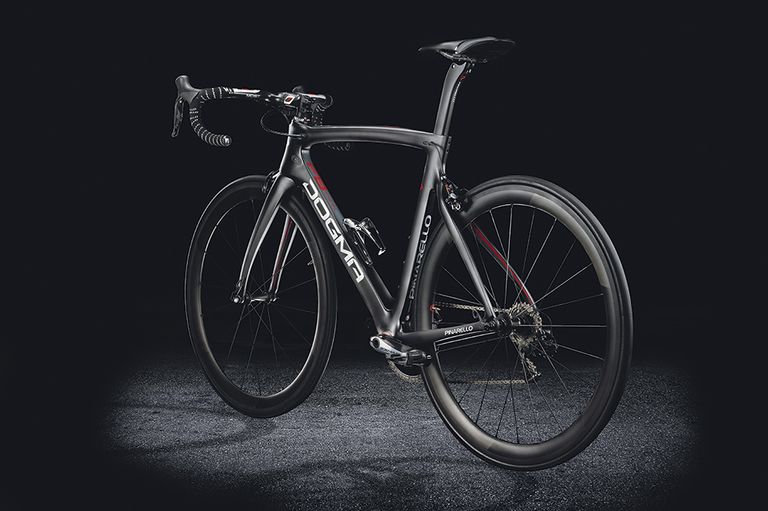 The Pinarello Dogma F8 has won gold at the 2014 London Design Awards, with Sir Dave Brailsford stating the innovative machine contributed to significant performance gains for Team Sky.
Designed in collaboration with Team Sky, Pinarello and Jaguar, the Dogma F8 turned a few heads in the pro peloton this year, carrying Chris Froome to second place in the Vuelta a Espana and Geraint Thomas to gold in the Commonwealth Games.
"This collaboration included the world's best bike manufacturer, a world leading automotive brand and the world's most innovative cycling team to produce something stunning," said Team Sky principal Brailsford on the team's website.
"A performance gain of above six per cent in one year's development is extremely impressive. I've never seen, or been involved in anything like this."
Pinarello CEO Fausto Pinarello added: "We always look for ways to improve our bikes and the ability to bring new technology to our award-winning Dogma range using Jaguar's cutting-edge aerodynamics capability and Team Sky's world renowned race expertise was something very exciting for Pinarello."