Police deny they cancelled Archer RC race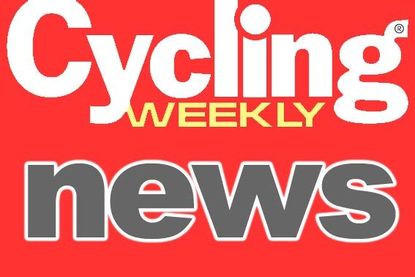 Get The Leadout Newsletter
The latest race content, interviews, features, reviews and expert buying guides, direct to your inbox!
Thank you for signing up to The Pick. You will receive a verification email shortly.
There was a problem. Please refresh the page and try again.
Inspector Steve Capper today said that Thames Valley Police have yet to receive a formal request to run the race Archer RC have claimed has had to be cancelled because of police refusal.
However, the police would be unable to support the running of this race if, as has been the practice over many years, it is held concurrently with the main event. i.e. set off five minutes behind, effectively meaning two road race fields on the same road at the same time.
On this website yesterday, we reported that although the Archer Spring Road Race National B-Race will go ahead of Sunday, April 18, the supporting event which runs concurrently has now been cancelled.
Organiser Stuart Benstead said: "This is most regrettable and is a change of policy from many previous years .
This cancelled race was the first open road race won by Bradley Wiggins when a junior, with other winners being Olympians such as Roger Hammond and Matthew Stephens when they too were juniors, while David Millar, Tour de France stage winner, was another notable winner as a youngster on the way up."
Benstead says the practice of running concurrently with other races on the same circuit has been done for many years without problems.
"Now, at the urging of a civilian lawyer employed by TVP (Thames Valley Police), the policy has been changed to not allow concurrent races," says Benstead.
When Cycling Weekly contacted Thames Valley Police (TVP) yesterday, they were unable to clarify anything about a race cancellation.
TVP Traffic Management Officer Andrew Luck said he thought a colleague of his had satisfied Cycling Weekly's enquiry. When told he had not, Luck said the race was not on his patch and he declined to comment.
But when pressed for reasons why police may refuse permission to run a concurrent race, he said:
"The Policy of police is that we do not agree with two races running concurrently at the same time on the highway. That's the policy of ACPO [Association of Chief Police Officers]. It's not my policy. It's the policy of ACPO."
This morning, Inspector Steven Capper phoned Cycling Weeky to say.
"We have had no formal request for a race permit for this race. Let me state that we have no objection to running road races in this area. I have been involved with these matters for many years. But but we would not support the running of what is effectively two races in one. There are safety issues with this."
Subscribe to Cycling Weekly magazine>>
Thank you for reading 20 articles this month* Join now for unlimited access
Enjoy your first month for just £1 / $1 / €1
*Read 5 free articles per month without a subscription
Join now for unlimited access
Try first month for just £1 / $1 / €1