Preston Park Velodrome receives racing ban over safety fears
Oldest cycling track in Britain will not host races this summer as British Cycling expresses concerns over safety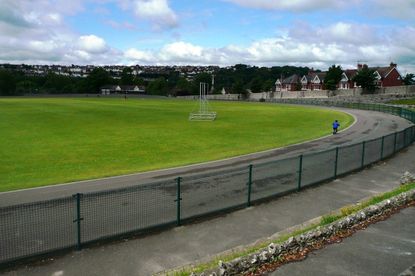 Preston Park Velodrome, Britain's oldest cycling track, will not hold racing this summer after British Cycling deemed the arena unsafe for racing.
The Velodrome, which unusually has four straights on a 579m circuit, has been hosting races since it was constructed in 1877.
But now the track will miss out on a year of competition if it is unable to meet safety standards. BC sent a report to Brighton and Hove City Council, which looks after the velodrome, with the governing body highlighting the fencing surrounding the track as a particular safety issue.
"British Cycling recognises the value of the Preston Park facility to local users and we are working with Brighton and Hove City Council to find a solution as quickly as possible," a BC spokesperson said in a statement.
"The track was closed to competitive cycling after users of the track identified, in particular, the fencing but also other aspects of the track as in need of repair.
"Some repairs were carried out by Brighton and Hove City Council but concerns remain about certain parts of the track where it is thought that safety may be compromised in competitive events."
BC now says that it is now working with the council on improving the safety of the arena, which is frequently used by local clubs and cyclists all year round, but the governing body and councils still says there are 'challenges' ahead with bringing the track up to code.
"British Cycling has met with representatives from the council to discuss the work," the statement continued.
"They acknowledge there are still some challenges which need to be addressed and they have agreed to look into what will be required to bring the track up to standard.
"In the meantime, British Cycling has commissioned a condition survey of our own which will include an assessment of the cost to repair the fencing and carry out the remedial work required.
"Like the hundreds of people in the area who value the facility, we look forward to competitive cycling returning to Preston Park in the near future."
A Facebook page entitled 'Save Preston Park Cycle Track' has appeared since news of the ban was released earlier this week and already has over 4,000 likes, in an effort to prevent the historic cycle track from losing racing.
Thank you for reading 20 articles this month* Join now for unlimited access
Enjoy your first month for just £1 / $1 / €1
*Read 5 free articles per month without a subscription
Join now for unlimited access
Try first month for just £1 / $1 / €1