Only riding at the weekend is just as good as riding all week, study finds
Riding your bike for one to two days a week can reduce your risk of death by 30 percent.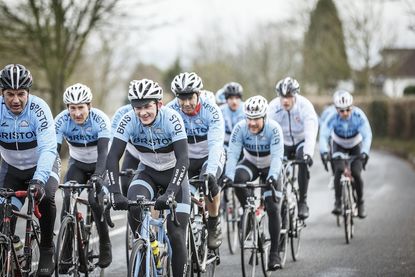 (Image credit: Jesse Wild/Cycling Weekly)
If you're a weekend warrior who rides your bike on Saturdays and Sundays only, you'll no doubt be pleased to read that a new study has shown that you're reaping the same benefits as those who also ride their bike during the week.
Research of 64,000 adults showed that those who do exercise on just one or two days a week have as low a risk of dying as those who are active on three days or more per week.
The findings in the Journal of the American Medical Association Internal Medicine found that people exercising one or two days a week - typically for 300 minutes (2 x 2 1/2 hour bike rides) - saw a 30 percent reduction in risk of death - the same as those who worked out three or more times a week.
>>> Which type of winter cyclist are you?
Rick of cardiovascular death was 40 percent lower and risk of death by cancer was 18 percent lower than those who are inactive.
"It is very encouraging news that being physically active on just one or two occasions per week is associated with a lower risk of death, even among people who do some activity but don't quite meet recommended exercise levels," said senior author Emmanuel Stamatakis, associate professor at the University of Sydney.
>>> How to get faster as you get older
"However, for optimal health benefits from physical activity it is always advisable to meet and exceed the physical activity recommendations."
The research was carried out on British people, 90 percent of whom were white. They were aged 40 and above and had been followed for an average of nine years.
Thank you for reading 20 articles this month* Join now for unlimited access
Enjoy your first month for just £1 / $1 / €1
*Read 5 free articles per month without a subscription
Join now for unlimited access
Try first month for just £1 / $1 / €1