Round-the-world cyclists murdered while riding through Mexico
Murder investigation underway into deaths of Holger Hagenbusch and Krzysztof Chmielewski after investigators had initially said their deaths were accidents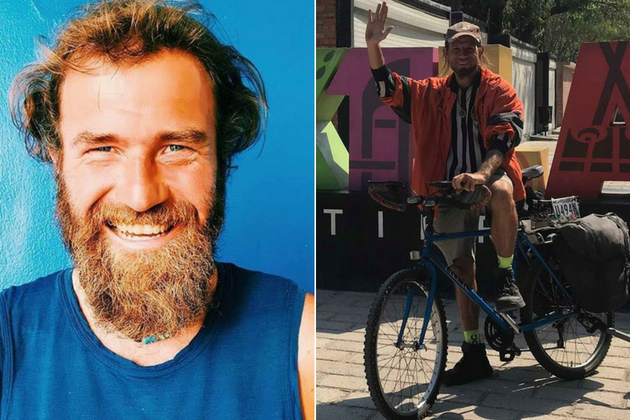 (Image credit: Facebook)
Two cyclist who were found dead in Mexico midway through their round-the-world expeditions were murdered, Mexican investigators have announced.
It had initially been thought that Holger Hagenbusch and Krzysztof Chmielewski had died after crashing off the road and into a ravine in the state of Chiapas, but authorities have now announced that they are treating their deaths as murders in what appears to have been a robbery.
Hagenbusch, from Germany, and Chmielewski, from Poland, were on separate round-the-world expeditions when their paths crossed in Mexico, and appear to have been riding together for a short time when the attack took place.
The BBC reports that Chmielewski's body was found 40m below the road on April 26, while Hagenbusch's body was found further along the same ravine on May 8.
>>> British cyclist smashes world record for fastest time to ride length of South America
Chiapas' regional attorney general originally said that the two men had lost control and fallen into the ravine. However Chmielewski's body had been decapitated, had a foot missing, and appeared to have suffered a gunshot wound, and was also found next to Hagenbusch's bike rather than his own.
Luis Alberto Sánchez, the newly-appointed special prosecutor, told the BBC that "those that did this wanted to make it appear like an accident, so they put the bike there, but they made a mistake and used the German's bike," and that it had been "very premature" to call the two men's deaths accidents.
People from the nearby town of San Cristóbal de las Casa walked up the road where the two men were killed to pay tribute, being joined by Holger Hagenbusch's brother, Rainer Hagenbusch, who travelled to Mexico to identify his brother's body and to help with the investigation.
The residents of San Cristóbal de las Casa placed a ghost bike - a bike painted white which is used as a symbol of a cyclist's death around the world - at the side of the road, and also spray-painted an angel on the tarmac.