School to enforce mandatory number plates after kids cycling to school 'endanger themselves and others'
Children cycling without the number plates will not be allowed to cycle to school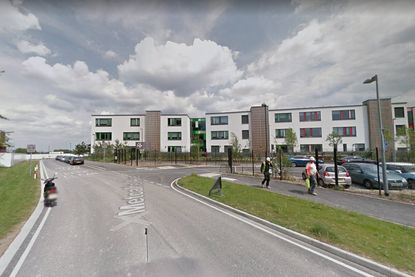 (Image credit: Picasa)
A Surrey secondary school will start enforcing cycling number plates after it says students "endangered themselves and others."
Stanley Park High in Carshalton announced on it's website that a bicycle registration scheme would be introduced from October 1.
It says that students who do not display the number plate will not be permitted to cycle to school or lock their bikes on school grounds.
A statement on the school's website, posted on September 17 said: "Last week we asked parents to encourage their child to cycle.
"However, we are aware that across the borough there are some children who are cycling in a way that endangers themselves and others.
"We have decided to introduce a cycle registration scheme, and students who cycle to school will soon be issued with a bicycle number plate which must be displayed when riding to and from school.
"This will help us identify students who are putting themselves at risk.
"Students without number plates will not be permitted to cycle to school, or lock their bicycles on school grounds."
This is not the first Surrey school to talk about introducing a cycle number plate scheme.
Last November, Cycling Weekly reported that the Beacon School in Banstead had threatened to confiscate bikes if students did not comply with the registration scheme.
Earlier this year, Ellis Guilford school in Nottingham banned pupils from riding to school until they had completed a "safety course" after the number of children cycling to school doubled in the opening weeks of the New Year.
The news that Stanley Park High would introduce number plates features in the Sunday Times newspaper, prompting a reaction from the school.
A second statement on the school's website, posted on September 24, said: "We fully support cycling to school, which is a sustainable means of transport and provides great exercise.
"We were informed last week that one of our students was involved in a collision between their bicycle and a car, fortunately one which did not involve injury – but this has been a timely reminder that action is necessary."
Thank you for reading 20 articles this month* Join now for unlimited access
Enjoy your first month for just £1 / $1 / €1
*Read 5 free articles per month without a subscription
Join now for unlimited access
Try first month for just £1 / $1 / €1