Pupils banned from riding to school until they've passed safety course after cycling numbers double
Ban draws criticism from cycling campaigners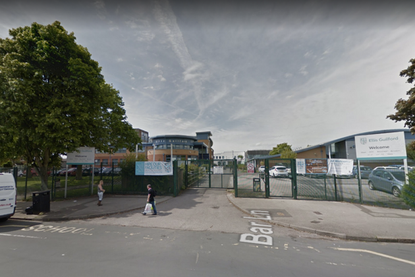 (Image credit: Google)
A secondary school in Nottingham has banned pupils from riding to school until they have completed a "safety course" after the number of children cycling to school doubled in the opening weeks of the New Year.
Dr Sally Coulton, the headteacher of Ellis Guilford school, wrote to parents and carers to inform them that children would not be allowed to cycle to school until they had taken a "safety course", and then would have to leave the premises five minutes later than students leaving on foot.
>>> Surrey school threatens to confiscate students' bikes if they don't have a number plate
"We have seen twice the number of students bringing bikes to school this term compared to last term," the letter from Dr Coulton read. "We also have a growing number of students cycling to and from school in an extremely dangerous way".
"This includes: cycling on the wrong side of the road towards oncoming traffic, cycling on the pavement, cycling in the centre of the road, carrying passengers on handlebars, performing stunts in front of cars and cycling across the A610 in front of moving traffic."
Watch: How to upload a Strava route to your Garmin
https://www.youtube.com/watch?v=DwG1yNn7Doo
Dr Coulton says that the new system will be put in place "as soon as possible" with students being issued with a "cycle permit" after completing a safety course, and be required to wear a helmet and have lights for darker mornings and evenings.
The Nottingham Post reports that the ban has been met a "mixed reaction" from parents, and has drawn criticism from sustainable transport charity Sustrans.
>>> Safety fears are main reason Scottish children don't cycle to school, finds survey
"I know there's a duty of care to young people, but that might be a barrier to young people who were [cycling] responsibly," said David Clasby from Sustrans East Midlands.
"We have not only a crisis in obesity, but even with people who are not obese. We need people to move more. Whether it's [cycling] to school, college and even shops."
Thank you for reading 20 articles this month* Join now for unlimited access
Enjoy your first month for just £1 / $1 / €1
*Read 5 free articles per month without a subscription
Join now for unlimited access
Try first month for just £1 / $1 / €1