Surrey school threatens to confiscate students' bikes if they don't have a number plate
Students could also be banned from cycling to school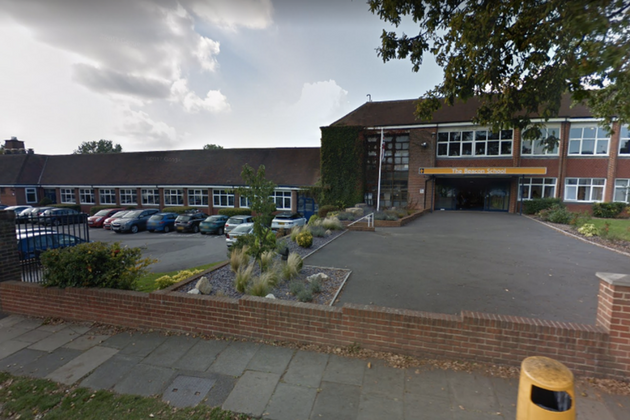 (Image credit: Google)
Students at a school in Surrey have been threatened with having their bikes locked away unless they comply with a new policy on cycling to school, which includes having a number plate attached to their bikes.
In a letter sent to parents, Keith Batchelor, head of the Beacon School in Banstead, said that he was implementing new rules on children cycling into school, and parents would have to sign an agreement before their children were allowed to ride in.
As well as telling students to stick to the Highway Code, wear a helmet, and use hi-vis clothing and bike lights "where appropriate", the new rules also mean that students will have to have a number plate (supplied by the school) attached to their bikes, which Mr Batchelor hoping that this will make students not following the rules more identifiable.
>>> What is the evidence that wearing hi-vis clothing makes you a safer cyclist?
"On joining the school this September, I decided to refine the current cycling policy to enhance further the safety of the students in our care and develop their sense of responsibility on the road," Mr Batchelor said in a statement, as reported by Get Surrey.
"The procedures will support the safeguarding of our students on their journeys to and from school and help us to celebrate safe cycling. We will provide extra training to students where it is needed."
As part of the new policy, the school says that students who fail to follow the rules may be banned from cycling to school, with those who continue to ride in having their bikes locked up until their parents or carers are available to collect them.
>>> 'Do cyclists have to have insurance?' - you asked Google and we've got the answer
Number plates for bikes have been the subject of discussion in recent months after a survey by Halfords found that two-thirds of respondents were in favour of cyclists having to have them attached to their bikes.
However the idea came was slammed by both cycling campaigners and motoring groups, with the AA describing it as "impractical and unnecessary" while Cycling UK said "rather than encouraging people to cycle, and bring all the associated health and wealth benefits, it is more than likely to put newcomers or occasional cyclists off cycling altogether."