SELLA GETS ONE-YEAR BAN FOR CERA POSITIVE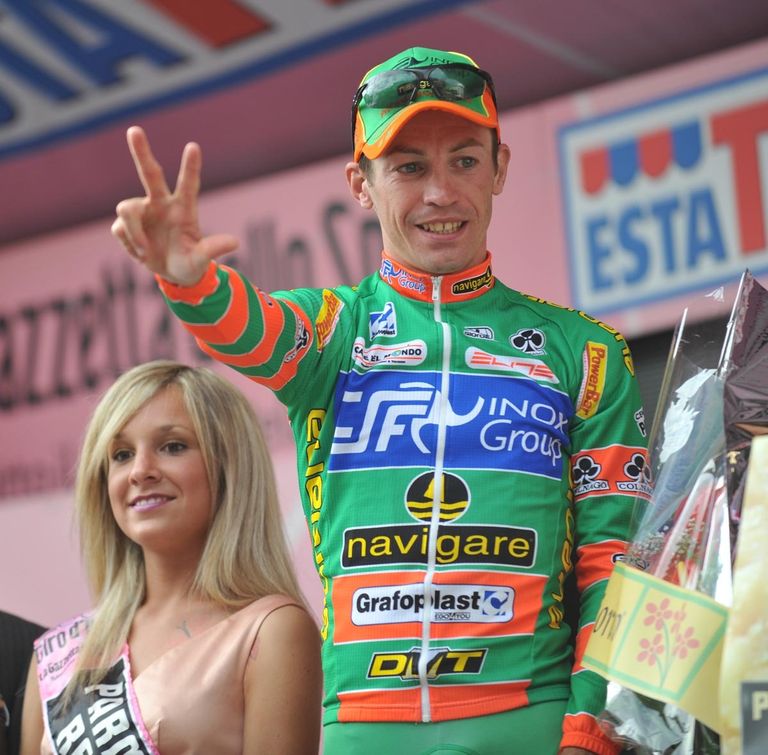 Italian climber Emanuele Sella has been banned for just 12 months for a positive test for CERA after co-operating with investigators and naming his suppliers.
27 year-old Sella tested positive for the third generation blood-boosting CERA in July after the UCI did a targeted out of competition test on the former CSF Group-Navigare team rider.
Sella immediately confessed to taking CERA to the Italian anti-doping investigators and named his suppliers, allowing them to start further investigations.
Other riders such as Riccardo Ricco and Bernhard Kohl recently had their requests for reduced suspension turned down. However Sella got a 50% reduction because Italian police have also been able to begin a major investigation into doping in the north of Italy thanks to his confession.
Sella won three stages of the 2008 Giro d'Italia in May, stunning his rivals by attacking early on the hardest mountain stages in the Dolomites and winning back to back stages alone. At the time he claimed he won because he was stronger and more mature but the UCI became suspicious when Sella suddenly pulled out of an Italian race when cases of positive dope tests for CERA first appeared at the Tour de France.
Sella?s ban will end on 18 August 2009.
RELATED LINKS
Sella tests positive for CERA
McQuaid reveals how UCI caught Sella
Sella wins first Giro d'Italia mountain stage
Sella strikes again at Giro d'italia