Sky gets behind closed road event in Ireland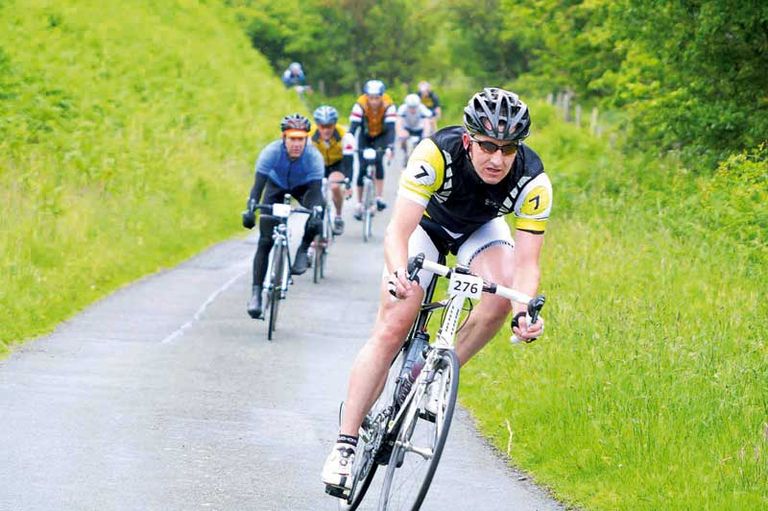 The Sky Ride Etape Hibernia was launched last week, the second closed road sportive to be run by IMG.


The 80 mile route will circumnavigate County Clare in west Ireland, mimicking the format of the already sold out Etape Caledonia event in Scotland. The Etape Hibernia will take place on the 22 August.


Backed by Sky as part of their initiative to get one million people on bikes by 2013, representatives for the Media giant said that it fits nicely with their portfolio of cycling events. It was not clear if any of the newly formed Sky Team will be riding the event with their fans.
The exact route is pending repairs made to the local roads after the coast was battered with snow and freezing temperatures in late December. Jo Dytch from IMG, working closely with the local council and police, said the route will be around 80 miles with the official route to be announced when it has been deemed safe for all abilities.
Entries opened on the eighth February after a fan fare launch on the shores of Country Clare. In its first year of a planned five, IMG are limiting entries to 2,000 participants.
Aiming to attract a strong international contingent, the organisers want to create a festival atmosphere around the ride and have planned other events for the weekend. Couple that with the Tour of Ireland going through the country this will be a great weekend of cycling for Ireland's sporting county.
EXTERNAL LINKS