SNP aims for cycling to make up 10 per cent of journeys in Scotland
In response to the #ChooseCycling network, the Scottish National Party says it aims to get 10 per cent of Scottish journeys made by bike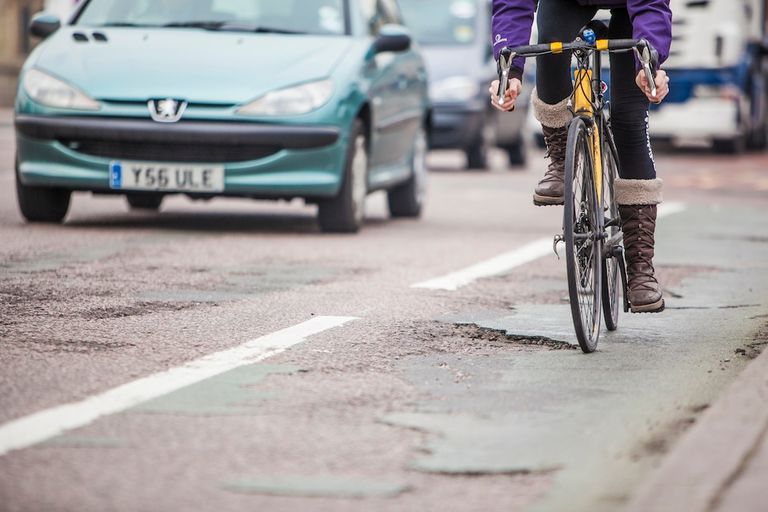 (Image credit: Chris Catchpole)
The Scottish National Party has pledged an ambition to see 10 per cent of all journeys in Scotland to be made by bike by 2020 in its response to British Cycling's #ChooseCycling network.
The network wrote to the leaders of all the main parties asking them to show their support for cycling, with replies received from the majority of parties.
>>> Boardman: Tories' cycling pledge will only scratch the surface
Nicola Sturgeon's letter to British Cycling pledges to continue the support the development of the National Cycle Network and says the SNP has "developed guidance for local authorities on 20mph limits and zones".
British Cycling's policy adviser, Chris Boardman, said: "It's encouraging to see the SNP commit to our 10% target of everyday trips being made by bicycle. They pledge to do this by 2020 – five years earlier than our ask of 2025.
"Nicola Sturgeon cites funding that is already going towards cycling in Scotland but it would be even better to see an annual transport funding commitment towards cycling, as active travel, that is more in line with achieving the target of 10% of journeys by bike."
>>> Green Party pledges to spend £30 per head per year on cycling
Scottish Cycling's Corporate Services Manager, Jim Riach, said: "We are encouraged by the SNP position and targets in relation to everyday trips by bicycle.
"Recreational cycling and cycle sport also make significant contributions in inspiring the nation, delivering an economic impact and contributing to the health and social well-being of the nation, so it would be good to see cycling referred to in an "over-arching" strategy - not just in transport terms."
>>> Nick Clegg pledges to help turn Britain into a cycling nation
The #ChooseCycling network says it is still awaiting replies from Labour, Plaid Cymru and UKIP.