Boardman: Tories' cycling pledge will only scratch the surface
The Conservatives have pledged to spend £10 per person per head on cycling, but Chris Boardman believes it's not an imminent strategy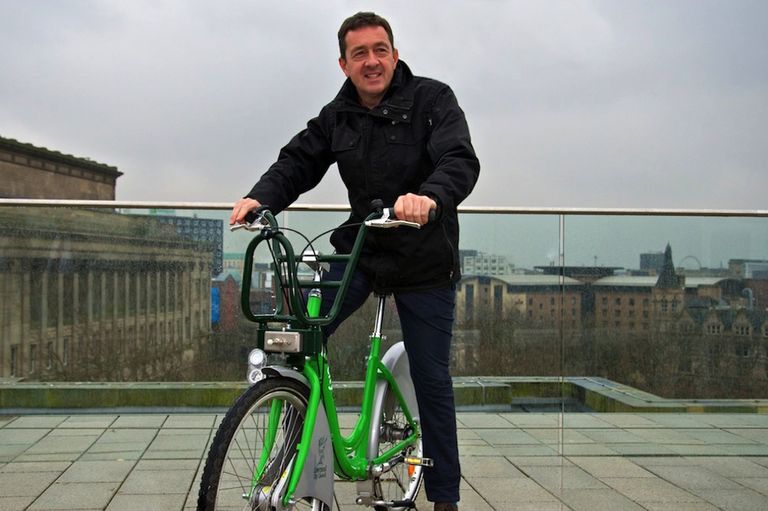 Chris Boardman is sceptical of the Conservative party's pledge to spend £10 per head per year on cycling, saying it's more a long-term plan than an imminent policy.
The Tories' pledge came in response to British Cycling's #ChooseCycling network, which wrote to all party leaders to request their support for cycling in their manifestos.
In the Conservative's reply, the party pledges to double cycling by 2025, but the letter declares that extra spending "is something we can only afford if we continue to secure a strong economy."
>>> Green Party pledges to spend £30 per head per year on cycling
Boardman, who was previously critical of the Tories' initial approaches to cycling improvement, said: "It's great to hear that the Conservative party wants to increase spending further to £10 per person per year.
"However, it's clear that they see this as a long-term aim rather than something they will bring in now.
"With HS2 and other transport schemes set to cost many billions over the term of the next parliament, it's hard to see why further money cannot be allocated to sustainable transport – especially given its ability to transform Britain's health, improve air quality and reinvigorate our towns and cities.
"The fact is that Britain can only become a cycling nation with significant investment behind it. The £200 million that the Conservative party has already pledged to make cycling safer will only scratch the surface."
>>> Nick Clegg pledges to help turn Britain into a cycling nation
David Cameron confirmed in the letter that he is a "huge cycling fan" and that he wants to "go further" to make the UK a true cycling nation.
British Cycling confirmed it has received a response from the Scottish National Party, but is still awaiting replies from Labour, Plaid Cymru and UKIP.