Green Party pledges to spend £30 per head per year on cycling
In response to British Cycling's #ChooseCycling network, the Green Party says it will push for £30 per head per year to be spend on cycling if part of the government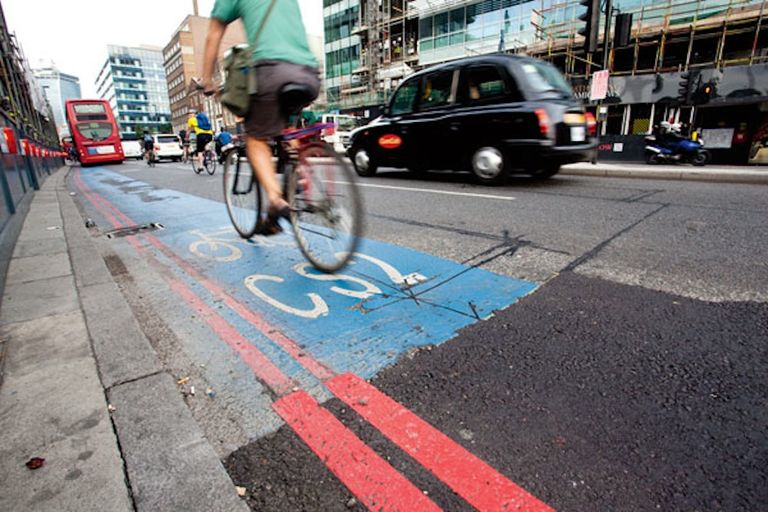 The Green Party is pledging to reduce the number of journeys made by car if it gets into government after May 7 in response to a request by British Cycling's #ChooseCycling network.
The publication of the response comes a day after Liberal Democrat leader Nick Clegg also backed the network's request to meet four key demands on cycling, including allocating five per cent of Britain's transport budget to improving infrastructure.
The response from the Greens commits to spend £30 per head per year on cycling, which is a level reached by countries such as Denmark and the Netherlands.
>>> Cyclists most likely to vote Liberal Democrats, according to research
Changes to the justice system are also promised by the Greens, who say "motor vehicle drivers should be presumed liable for injuries to pedestrians and cyclists."
In response to the high number of cyclist deaths caused by collisions with lorries, the Greens say such vehicles should be fitted with technology to allow drivers to be fully aware of cyclists and pedestrians.
"Lorries already in use must be retro-fitted with the same equipment and lorries not so equipped will not be allowed into our towns and cities," the response reads.
British Cycling's policy adviser, Chris Boardman, said: "The Green Party clearly recognise the many benefits that investing in sustainable transport can bring to communities and it's commendable to see them committing to giving cycling £30 per head per year from the off.
"If the Green Party do end up with some influence within the next government it would be fantastic to see them put their cycling commitments at the heart of their agenda as a way to transform Britain's towns and cities, creating more pleasant places to live and work."
Boardman recently criticised the Conservative Party's pledges on cycling and British Cycling says it will publish the Tories' response to the #ChooseCycling network on Wednesday.