Stolen - three quality bikes worth £10k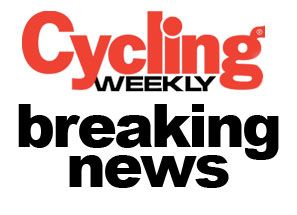 Police are appealing for witnesses or information which will lead to the recovery of bikes worth a total of £10,000 stolen from the garage of a house near Redditch in Worcestershire.
The break-in took place on Wednesday night/Thursday morning, June 23/24. The bikes are:
A limited edition Colnago C50 World Championship model estimated value, £4,000. Colour is white fading to black carbon fibre. Equipment: Mavic Cosmic deep section carbon fibre wheels, Campagnolo Super Record group set.
A Ridley Aeron aluminium-framed road bike. Mavic aluminium wheels, Campagnolo Record Group set. This is a winter training bike fitted with black mudguards. Owners name on the crossbar. Estimated value, £2000.
A Dolan TT bike with tri-bars. High-gloss, black carbon fibre frame, Mavic solid carbon rear wheel, a Head tri-spoke front wheel, but with Mavic stickers on it. Campagnolo Super Record group set. Estimated value: £4000.
PC Andy Freeman of West Mercia police says: "The theft of these bikes is a terrible blow to their owner who had taken a great deal of time and effort to build up the bikes himself."
"All three should stand out and I am asking the public t o keep an eye out for them."
Witnesses can contact PC Freeman on 0300 333 3000. Or call Crimestoppers anonymously on 0800 555 111.
Thank you for reading 20 articles this month* Join now for unlimited access
Enjoy your first month for just £1 / $1 / €1
*Read 5 free articles per month without a subscription
Join now for unlimited access
Try first month for just £1 / $1 / €1