STRAPPED-FOR-CASH COUNCILS WON'T REPAIR POTHOLES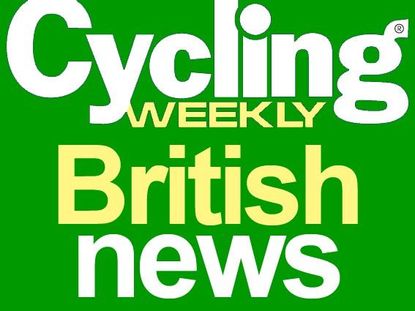 Get The Leadout Newsletter
The latest race content, interviews, features, reviews and expert buying guides, direct to your inbox!
Thank you for signing up to The Pick. You will receive a verification email shortly.
There was a problem. Please refresh the page and try again.
With Britain?s roads crumbling into decline 20 local councils strapped for cash have reduced the waiting list for repairs by redefining a pot hole as four cm deep! Wheel crunchers that don?t measure up no longer count!
Essex has gone deeper, deciding that anything under five centimetres is not a pothole. But like other local authorities, Essex council is struggling with cut backs of up to 10 per cent ? a reduction of £46 million!
Surrey and Lancashire once classified a pothole as more than two centimetres deep, but now they must be 4cm.
In a story entitled ?Councils in shallow trick over potholes? in Timesonline (from The Sunday Times) CTC vice council chair John Meudell said it was an ?outrageous slight of hand? to increase the size of what constitutes a dangerous hole in the road.
?They are putting the safety of pedestrians, cyclists and motorists at serious risk,? he said.
He added it was counter-productive because people will sue. Ironically, Surrey, which has some of the worst roads in the country, keeps the roads used by Surrey Cycle Road Racing League in as good repair as possible. The League just has to phone up to report a hole on a road being used for a race and it?s filled pretty quickly.
Would that other road users enjoyed the same service. Figures revealed in the Annual Local Authority Road Maintenance (ALARM) survey published this month show the cost of repairing potholes has risen. In England and Wales the total cost was around £1,085.6 million being spent by local authorities on road maintenance, an increase of £157.6 million over the previous year.
Because budgets for planned road maintenance programmes, such as resurfacing, are stretched, roads are not being resurfaced as often as they should. As a consequence, and with ever-increasing traffic, the surfaces become damaged, holes appear, and a vicious circle of decline begins. Instead of preventable maintenance, we see budgets being spent on reactive work. Engineers call this ?money down the drain?. One council says. ?We?re currently only papering over the cracks.?
The recommendation is for an asphalt road to be resurfaced every 10 ? 20 years. But now many roads must wait for between 20 and 40 years to be resurfaced, while unclassified roads are mostly ignored. Consequently, worn surfaces become to crumble. The Asphalt Industry Alliance is blaming utility companies for digging more than two million trenches a year. They are also claim that road maintenance budgets have been drained of £100 million per annum to pay for traffic-calming measures, such as speed humps.
Thank you for reading 20 articles this month* Join now for unlimited access
Enjoy your first month for just £1 / $1 / €1
*Read 5 free articles per month without a subscription
Join now for unlimited access
Try first month for just £1 / $1 / €1
Get The Leadout Newsletter
The latest race content, interviews, features, reviews and expert buying guides, direct to your inbox!
Keith Bingham joined the Cycling Weekly team in the summer of 1971, and retired in 2011. During his time, he covered numerous Tours de France, Milk Races and everything in-between. He was well known for his long-running 'Bikewatch' column, and played a pivotal role in fighting for the future of once at-threat cycling venues such as Hog Hill and Herne Hill Velodrome.