Team Chop cycle full length of 2015 Tour de France on Raleigh Choppers
Dave Sims and Team Chop will tackle all 21 stages of the 2015 Tour de France on iconic Raleigh Choppers, raising money for Help the Heroes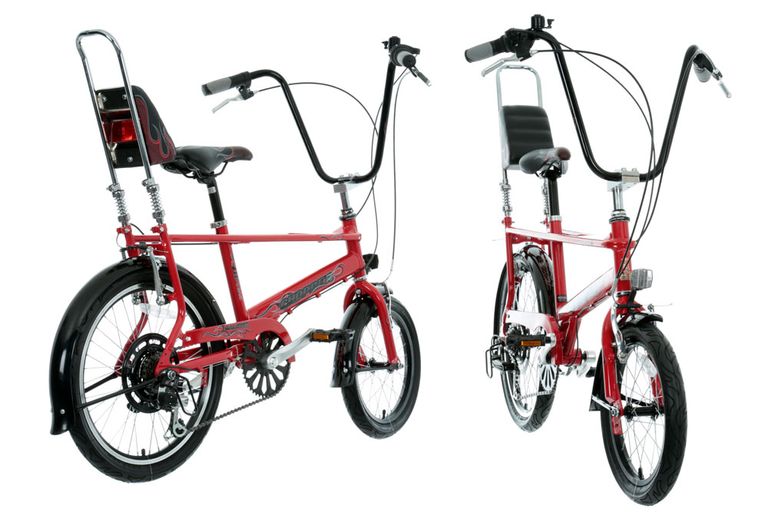 A year after tackling the Etape du Tour on a Raleigh Chopper, Dave Sims will attempt to ride the entire length of the 2015 Tour de France on the iconic bike.
Sims is part of Team Chop, comprised of three other riders, who will set out from Utrecht on July 2, just two days before the Tour's Grand Départ.
Team Chop promise to complete the 21 stages, including two time trials and seven mountain-top finishes in exactly the same way the professionals do in exactly the same number of days.
"People told me the chopper can't climb mountains. It did. People told me it can't descend at speed. It did. I got told I can't do the Etape Du Tour on a chopper. I did. I get told I can't do the Tour De France on a chopper. I WILL," Sims says on the Team Chop website.
The ride will raise money for Help for Heroes, a charity close to Sims' heart having met an ex-service woman in Mallorca who hand-cycled up one of the island's biggest mountains.
"When I'm in a dark place on my sixth consecutive mountain stage I hope to remember our encounter and display the sheer single mindlessness that she demonstrated," he said on the team website.
"If I could use this project to help fund specially adapted sporting equipment, like this lady was using, then this would make my Tour De France chopper ride so much more meaningful."
Students at Edinburgh University aim to develop a mobile app warning nervous cyclists of the dangers that are ahead by
A man wearing a pink helmet was spotted cycling the wrong way down the hard shoulder of the M4 between
Cyclists who cause injury or damage while using their mobile phone face a $50 fine, while others will be required