Team Sky takes off – Britain's pro team dream is a reality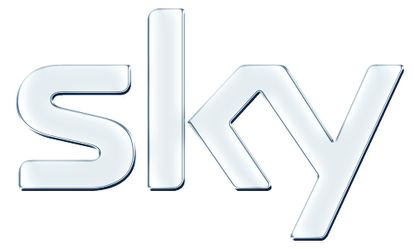 Months of speculation are finally at an end as Team Sky has become a reality.
Team Sky will be officially announced today (Thursday), and come the Tour Down Under in January 2010, the British-backed pro team will be racing.
The first step on the road to realising Dave Brailsford?s grand vision of a British Tour de France champion was made when Rupert Murdoch?s broadcasting empire agreed to back a British-run professional cycling team for four years from 2010 to 2013.
The project will cost the best part of £10 million a year and other companies will be sought to join forces with Sky's parent company BSkyB, which is the principal backer.
The vision is to crown the first British Tour de France winner, with an ambitious timescale of achieving it in the next five years.
And as the details emerge over the coming weeks and months, the sceptics who doubted the project would ever get off the ground are sure to be astonished by the scale and ambition of the project.
This is going to be a big team, one of the biggest and most powerful in the world, and the ultimate goal is to produce a rider capable of winning the biggest races in the world and ultimately the Tour de France?s yellow jersey.
It may only be early days but the rumours are flying with some very big names being privately linked to the project.
In fact, agents across Europe are appearing keen to mention their clients in the same breath as Team Sky. Bearing in mind one of the company?s key interests is the Italian broadcaster Sky Italia, it wouldn?t take you long to draw up your own short list of riders who may be approached by Brailsford before the summer reaches its peak.
Yesterday (Wednesday) the worst kept secret in cycling was confirmed ? that Britain?s pro team project would be sponsored by Sky. The working title for the project is Team Sky, although that may change over the coming months as the plans evolve.
The signs have been there for all to see. Last July the broadcaster signed a five-year multi-million pound deal to become British Cycling?s principal partner. In October, the Sky+HD track team was launched at the Manchester round of the World Cup. And it was obvious that the reason Brailsford was so confident the project would get underway was because the deal was all but done. The company, though, wanted to keep a tight rein on any official announcement until this week.
Ever since the Olympics, Brailsford has been working on putting the team together. He has travelled to Paris to speak to the Tour de France organisers, and to Switzerland to meet the UCI. Bike manufacturers have been spoken to and the management team is being assembled, with the strong rumours that Australian Scott Sunderland will be a key part of it likely to be confirmed very soon.
Then the big job ahead is to assemble a squad of riders that retains an inherently British core and ethos, but packs a big enough punch to compete at the very top right from the word go.
Swipe to scroll horizontally
DAVE BRAILSFORD ON TEAM SKY
British Cycling's performance director talks about the creation of a British run team to rival the best in the world. He spoke to Cycling Weekly earlier this week.
?The setting up of a cycling team at the highest level has been an ambition I?ve made known for some time.
?It?s fantastic the dream is going to become a reality thanks to the backing of Sky.
?The plan is to have a core of British riders and staff, but of course that won?t be entirely British. As you know, the Tour de France has never been won by a British rider, and our dream is to achieve that. Given the backing cycling has in Britain at the moment, there has never been a better time.
?It?s a mammoth task, we know that, but we?ve always set ourselves high goals.
?Our ambition is to go in at the ProTour level straight away. We have established good relations with Christian Prudhomme and the rest of the staff at ASO, so we?d hope to be strongly in the running for a Tour de France place. We know our early season performances will need to be good to justify our presence.
?We?ve been to Paris a couple of times and Mr Prudhomme came to Manchester to spend a day with us. He was impressed with what we?ve been doing and we have very cordial relations.
?It?s too early to talk about riders, but we will do our homework. We have to take a two to three-season view of the project. Some riders will be under contract for 2010, so we will have to wait, but we have done a lot of statistical analysis and we?ve been running a huge spreadsheet of results and performances to identify the riders who fit our criteria.
?We will talk to the UCI and only consider riders who are low-risk. We will do it clean, and do it fair. We hope the pro team will strengthen not only our chances of further Olympic success but also inspire participation in cycling at a grass roots level.?
Swipe to scroll horizontally
After several failed projects and dashed dreams, at last British cycling fans can look forward to embracing a pro road team as their own.
This is no ANC-Halfords or Linda McCartney, this project is going to be big and it is going to the very top, there can be little doubt about that. You only have to look at the way Sky has revolutionised football in Britain ? and even darts ? to see the effect the company?s media machine can have.
Whatever your views on Rupert Murdoch and his empire, the fact is, Sky has taken a big interest in cycling in the past 12 months.
So far the company has shed little light on its motivation, but Sky has always managed to be ahead of the curve and they sense that cycling has potential to huge numbers of people if they tap into the grass roots level as well as the elite end of the sport.
And there can be no hiding from the fact that as a broadcaster, Sky is left out in the cold come the Olympic Games, when the BBC has all the rights and all the access. What better way for Sky to get inside the ropes at the London 2012 Games than to buy up Britain?s most successful sport?
In the meantime, the money will be used to realise a dream of Brailsford?s ? to provide a British challenge at the Tour de France.
That won?t happen in 2010. It may not happen for five or six years, but there is a far greater chance now than ever before.
We know of a number of very high profile riders who are already privately expressing an interest in Team Sky. And if those rumours are true, very shortly the British will be operating at the top of the sport.
The rollercoaster ride begins here. Make sure you hold on tight.
RELATED LINKS
Cycle Sport feature: The Sky's the limit ? How the British pro team dream started
We look at the roots of the team, the early groundwork and speculate on who could pull on a Sky jersey and ride for the team in 2010.
June 2008: CW's analysis of how a British pro team could be assembled
At a Sports Journalists Association lunch Dave Brailsford spoke about putting together a British pro team together. We assessed his options.
Thank you for reading 10 articles this month* Join now for unlimited access
Enjoy your first month for just £1 / $1 / €1
*Read 5 free articles per month without a subscription
Join now for unlimited access
Try first month for just £1 / $1 / €1
Sports journalist Lionel Birnie has written professionally for Sunday Times, Procycling and of course Cycling Weekly. He is also an author, publisher, and co-founder of The Cycling Podcast. His first experience covering the Tour de France came in 1999, and he has presented The Cycling Podcast with Richard Moore and Daniel Friebe since 2013. He founded Peloton Publishing in 2010 and has ghostwritten and published the autobiography of Sean Kelly, as well as a number of other sports icons.