THE BIG INTERVIEW: JULIAN WINN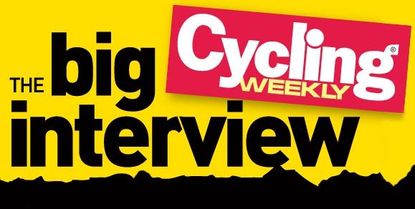 Julian Winn has a busy year ahead of him. In his new role at British Cycling he will be part of the back-up team that focuses on helping Nicole Cooke with her 2008 season goal of winning an Olympic gold medal.
It?s not going to be an easy job either. Cooke will be the team leader of the new British women?s pro team set to be announced in the new year, and Winn will have to make sure that Cooke?s (and everyone else?s) move to a new team is as seamless as possible.
Winn will also have to be on hand to advise Cooke on her tactics as she rides many of the major 2008 races in a three-woman team in order to replicate the challenges she will face in Beijing. This means racing against full strength squads with just two team mates. All this while still coming to terms with the fact he?s no longer a racer himself.
How are you finding the transition from rider to coach?
It?s not a problem now. The first year, you are still doubtful if you have made the right decision to stop riding your bike, but I?ve adjusted to coaching now and I get as much satisfaction with riders I am associated with now and my buzz comes from that, really, so it?s not a problem.
How long have you been doing it?
About two and a half years. For my own personal satisfaction, if I can do a local race or something, I get that little bit of a buzz. I?ve got the balance right now, I think. I ride my bike but I?m a coach and that?s the end of it.
What?s your official position with British Cycling?
I direct the endurance women, which is basically Nicole Cooke and the senior women within races and race scenarios. Dan Hunt is the coach for them and I work closely with him. He leads the way on that and I have some input so my main area is racing, when they are out on the road and being in their era, as it were.
How do you coach or inspire people like Nicole Cooke to go out and do what she does?
I don?t particularly coach her, I advise on things that she does and she is someone who keeps her ears open. You can always learn something even if it is just that extra one per cent so she is always asking and prodding. She always wants information and you can just give your experience, more than anything. I coach on feel and I have felt what it feels like to be in the gutter, or get dropped, or win. Sometimes, I think I can give some words of advice or comfort or encouragement because I?ve endured it, I guess.
You have now moved away from Wales to Manchester. How has that worked out, because you are spending a lot of time away from home?
Well, I don?t live in Manchester. I think I can commute back and forth. It is no problem and no different to what it was like before. It was quite time consuming within Talent Team coaching. You have a little bit of time before but it is no problem at all.
What is women?s cycling like at the moment in Britain?
I think there is room for improvement. I don?t want to be disrespectful to the women but I think it definitely can improve. We?ve got some good youngsters coming through. I tend to look more at the 16 to 19 category and it is quite exciting what is coming through and what is there.
I think the future is bright and within the next two or three years I think we will have a strong presence on the road which isn?t just down to Nicole. I think that is the most important thing, to have it as a group and not just down to one person. You get to a World Champs or Olympics and it is ?oh, right it?s Nicole? and we all have to talk about her. It needs to be about a group of girls and not about Nicole. Obviously, with Nicole?s superiority, she reigns supreme because of who she is, but I think if we can get make it more in-depth, it can only get better.
Julian Winn (r) talks to Bradley Wiggins
Who can we look forward to seeing come through?
Well, I think obviously we saw at the World Championships that Emma Pooley is quite a revelation. It was no surprise the way she rode. If we can have people like her and Lizzie Armitstead, and then the old faithfuls like Rachel Heal, who is older but is still a very, very good athlete. She should not be underestimated because there is no indication for her to give up her bike riding at the moment.
You can add those girls on the Olympic Development Programme, the junior girls who I?m interested in developing. I like getting them straight out of ODP at 18 or 19 and you mould them then. It is quite hard to change anyone who is maybe the wrong side of 26, They have been through the system and seen both sides of it, which is why someone like Lizzie Armitstead or Katie Curtis who have come through the system and when you say jump, they jump ? not in a military sense but they are moulded by the system which is important, I think.
Do you manage to get out on your bike much these days?
Consistently inconsistent, as I tell everyone. It can be twice a week, three times a week, or twice a month, something like that. For example, I did a training camp in Tuscany and I was able to train with the girls every day. It?s not training as such but I?m going out because it?s a good time to coach when you are on the bike with them as you find out a lot more about what sort of rider they are.
Yeah, I get on the bike as much as I can, or if I can do some turbo-training in the morning I try to have a manic half-hour.
Thank you for reading 20 articles this month* Join now for unlimited access
Enjoy your first month for just £1 / $1 / €1
*Read 5 free articles per month without a subscription
Join now for unlimited access
Try first month for just £1 / $1 / €1