The six best cycling videos of the week: Boardman on how to overtake, Penny Farthing races and more
Check out the best cycling videos of the week in our round-up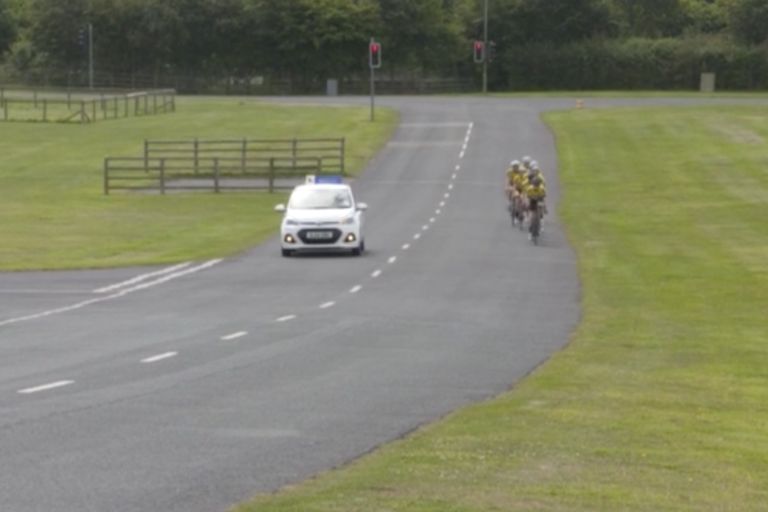 With the Tour de France behind us and the Vuelta a Espana still over a week away, the amount of racing footage on show this week is a lot lower.
This week's cycling videos round-up includes Chris Boardman once again hitting the nail on the head when it comes to safely sharing the road. We also have footage of Matt Brammeier's horror crash at the Tour of Utah, a crash that he thankfully looks set to fully recover from.
Elsewhere there are tips on teaching your children to ride a bike and some vintage footage of a Penny Farthing race, all here in this edition of cycling videos of the week.
Chris Boardman being spot on again
https://vimeo.com/135884468
Despite being one of Britain's best ever competitive cyclists, Chris Boardman's passion these days lies not in marginal gains and gold medals but in the everyday use of bicycles as transport.
This video aims to re-humanise bicycle users and gain them the respect they need to ride safely on main roads. "People on bikes aren't just obstacles, something to be avoided, they're flesh and blood".
Matt Brammeier's horror crash
https://www.youtube.com/watch?v=hRM3bFXlyNk
Matt Brammeier crashed out of the Tour of Utah last week in dramatic fashion, as this spectator footage shows. The MTN-Qhubeka rider has since been tweeted about heading home and looks to be in good spirits as he begins his recovery.
Teach your child to ride in just 45 minutes
Few of us may remember how long it actually took to learn to ride a bike, but it was probably significantly longer than 45 minutes. Here Isla Rowntree, former pro and founder of Islabikes, shows how parents can get their children up and riding in under an hour.
Four tips to nail any climb
This one will come in handy for anyone heading out for a late season trip to the alps, or those already planning their winter getaway to Mount Teide.
Four tips for the way up and one for the way down.
Here's something a bit older
https://www.youtube.com/watch?v=8HRpVV_x3N4
This footage is a lot older than a week and wasn't even uploaded to YouTube recently, but came to my attention a couple of days ago. This race looks both exhilarating and pretty scary. After the addition of the longest lap, maybe the Revolution Series might look at other novelty races.
Highlights from the European Championships
https://www.youtube.com/watch?v=V-LXfRotHr4
The commentary isn't the most charismatic, but the footage is good as it might be showing some future pros.