This giant goat is probably the greatest piece of Strava art of all time
Four riders create a giant goat on the streets of Perth, Australia.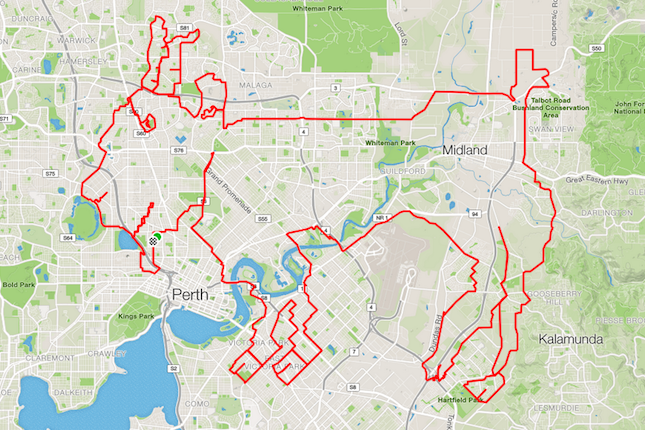 Strava art has become a bit of a thing over the last few years, as riders set out not for some tough training, or for a nice ride, but to make a map of their rides actually look like something.
Over the years we've had everything from a 341km bike in the New Forest, to a marriage proposal written out on the streets of San Francisco.
But four cyclists in Australia may have just produced the best of the lot, with a giant goat (greatest of all time, get it...) created over the course of more than 200km in Perth, Australia.
>>> Five of the best pieces of Strava art
The slightly sinister looking goat is intricately detailed with hooves, horns, and eyes, and certainly comes close to challenging some of the creations of Stephen Lund, who has drawn, amongst other things, whales, dinosaurs, and mermaids on the streets of Victoria, Canada.
Almost as impressive as the art is the ride itself, with the four riders averaging nearly 30kmh over the course of 203km, and picking up a decent collection of top tens at various segments along the way.