TOUR GIVES GUARDED RESPONSE TO UCI-FEDERATIONS DEAL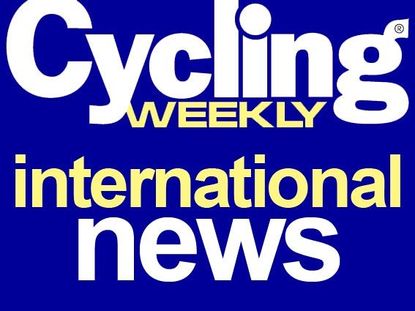 The latest chapter in the interminable saga of the conflict between the UCI and the major stage race organisers has seen Tour de France boss Patrice Clerc once more reject automatic acceptance of the 18 ProTour teams in his race.
?Having a ProTour licences is no guarantee of participation in our races.? Clerc, head of Tour organising company ASO, told the French newspaper L?Equipe on Sunday.
Clerc was reacting to the news that five cycling federations - Belgium, Spain, Italy, France and Luxembourg - had hammered out an agreement with the UCI to organise a new 'World Calendar'. This would include the Vuelta, Giro and four of the five one-day ?Monuments?, as well as the Tour.
After they quit the ProTour, the Tours of Italy and Spain were placed by the UCI on the 'European calendar?. The organisers of the Giro and Vuelta considered this an insult.
This issue has been resolved in the new agreement, with the Tour, Giro, Vuelta, Milan-San Remo, Paris-Roubaix, Liege-Bastogne-Liege and Tour of Lombardy all on the new ?World Calendar.'
But the latest sticking point could be an apparently implicit acceptance that the Tour is obliged to accept the 18 ProTour teams for 2008, even though the Tour is no longer part of the ProTour.
Clerc indicated he was waiting for official information before making a full response. It is not yet clear if that acceptance of the 18 ProTour teams actually forms part of the UCI-federations deal. But Clerc?s continued refusal to guarantee the ProTour teams an automatic place in cycling?s top race may not help any new agreement.
There is relief in the cycling world that the conflict over the major stage races now looks likely to be reduced to a relatively straightforward argument over participation in the Tour de France.
There is also speculation that if the Giro and Vuelta are no longer so opposed to the UCI, then the Tour could find itself in a more isolated position.
But as the biggest event in cycling, any disagreements over the Tour tend to have a rapid knock-on effect. Regrettably, this saga looks set to run for quite some time to come.
Thank you for reading 20 articles this month* Join now for unlimited access
Enjoy your first month for just £1 / $1 / €1
*Read 5 free articles per month without a subscription
Join now for unlimited access
Try first month for just £1 / $1 / €1