Motorists are the road users, not cyclists, argues Transport Secretary
Chris Grayling says that cyclists are cycle lane users, with motorists using the road alongside.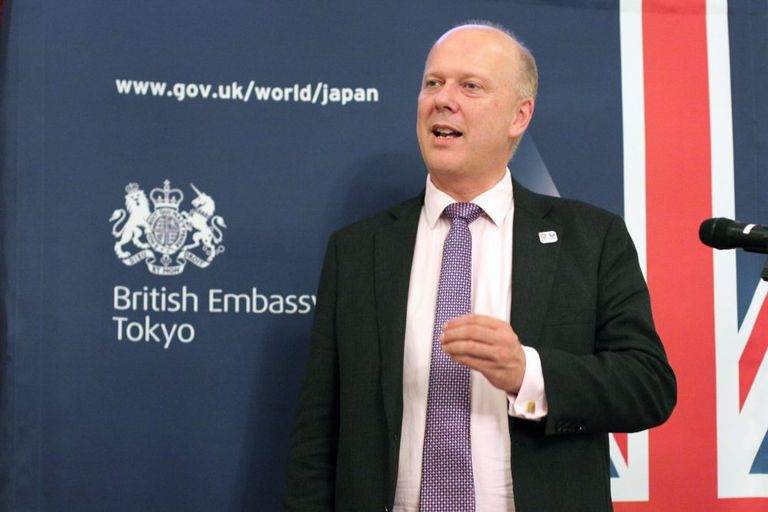 (Image credit: Flickr/UK in Japan)
Transport Secretary Chris Grayling has drawn ire from cycling campaigners and opposition MPs after distinguishing cyclists from "road users".
Asked by Labour MP Daniel Zeichner, the Shadow Minister for Transport, about comments he made before Christmas where he said that cycle lanes cause problems for road users, Grayling replied:
"Where you have cycle lanes, cyclists are the users of cycle lanes, and there's a road alongside where the motorists are the road users and the users of the road, it's fairly straightforward."
>>> Cycling UK offers help with prosecution of Transport Secretary over dooring incident
The comments caused consternation among cycling campaigners, with the London Cycling Campaign saying that Grayling of all people should know the highway code, and Chris Boardman saying that he was embarrassed on Grayling's behalf.
"The Transport Secretary's comments demonstrate an astonishing lack of knowledge about how seven million people regularly use the roads in this country," he said.
"I feel embarrassed for him. If he truly thinks the roads are not for cyclists then what am I paying my taxes for?"
Cyclists are classified as road users under the Local Government Act 1888, which states that "bicycles, tricycles, velocopides, and other similar machines are hereby declared to be carriages within the meaning of the Highway Acts."
Grayling also faced scrutiny earlier this week when it emerged that he had not exchanged details with a cyclist that he knocked off his bike when opening the door of his car in December.