Travis Tygart denies Lance Armstrong 'witch hunt' claims
Following Pat McQuaid's accusation of Lance Armstrong being subjected to a witch hunt, USADA chief Travis Tygart says both parties had the chance to appeal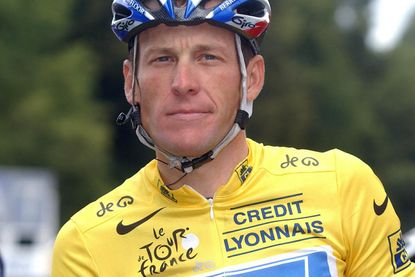 (Image credit: Graham Watson)
The chief executive of the US Anti-Doping Agency has dismissed claims that Lance Armstrong was the subject of a "witch hunt" when he was banned from cycling for life.
The accusation was made by former UCI president, Pat McQuaid, on BBC Radio 5 Live after Armstrong gave an interview to the corporation - two years after his doping confession.
But according to AFP, Travis Tygart says that if McQuaid and Armstrong felt so strongly about it they could have challenged the decision at the Court of Arbitration for Sport when the ban was imposed.
"It is easy for Pat McQuaid or others to say soundbites like he said," Tygart told reporters at an anti-doping intelligence seminar in Singapore.
He added: "Lance certainly had every opportunity to challenge that sanction.
"And certainly Pat McQuaid could have appealed our decision to impose the lifetime ban. If he in any way felt that was unfair or was singling out Lance Armstrong, he certainly as the president of UCI had the appeal rights to go to CAS."
Armstrong lamented in his BBC interview that his USADA ban was too wide-reaching, preventing him from entering marathons and triathlons, and potentially raising thousands of pounds for charity.
Thank you for reading 20 articles this month* Join now for unlimited access
Enjoy your first month for just £1 / $1 / €1
*Read 5 free articles per month without a subscription
Join now for unlimited access
Try first month for just £1 / $1 / €1