USA Cycling block Armstrong participation in Hincapie Gran Fondo
US governing body have denied Lance Armstrong permission to ride the Gran Fondo Hincapie this weekend despite George Hincapie claiming they received authorisation "more than a month ago"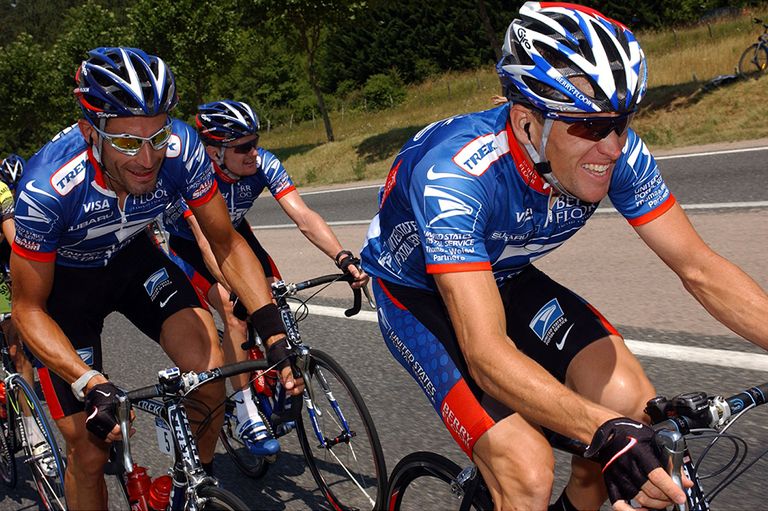 Lance Armstrong is unable to ride with is former teammates in the George Hincapie Grand Fondo in South Carolina on Saturday after USA Cycling blocked him due to his lifetime doping ban.
The Texan, who was stripped of his seven Tour de France titles in 2012, planned on riding with Hincapie and former US Postal/Discovery Channel cyclists.
"USA Cycling has been asked by the US Anti-Doping Agency (USADA) to look into the Hincapie Gran Fondo in the face of questions concerning rider eligibility," a statement read. "An athlete's suspension bars participation in an authorized activity such as this. The UCI has confirmed USA Cycling's interpretation."
The statement explained that USA Cycling considers the sportive an 'activity' that is 'authorised' by the body according to the terms in the World Anti-Doping Code (WADC) and in the anti-doping provisions of cycling governing body's (UCI) regulations.
Armstrong doped through most of his career and received a lifetime ban after USADA's investigation that bars him from competing in events, in this case Hincapie's sportive.
The sportive is non-competitive, but the organiser sanctioned it with USA Cycling for coverage such as insurance. Because it falls under USA Cycling's umbrella, the 43-year-old Texan may not participate.
Former team-mates Hincapie, Michael Barry, Kevin Livingston, Tom Danielson, Christian Vande Velde and David Zabriskie were named as participants in Saturday's 80-mile sportive. The cyclists except Livingston confessed and helped in the US investigation against Armstrong and received bans related that have now expired. Zabriskie told VeloNews website that he could not make the trip to Greenville, South Carolina.
Current professional are planning on riding, as well, including BMC Racing stage race leader Tejay van Garderen, his team-mates Larry Warbasse and Brent Bookwalter, Alex Howes (Garmin-Sharp) and Matthew Busche (Trek Factory Racing).
"Lance will not be joining us at the Fondo this year," Hincapie said in a statement.
"More then a month ago we conferred with what we thought was the appropriate governing body regarding his participation. At that time we were given the green light for him to ride.
"Our intent was never to cause a stir, but we are disappointed to learn they've reversed course at the eleventh hour. We will of course comply with the ruling, and look forward to a great event Saturday."
Bill Kellick of USA Cycling denied that anyone at the organisation had giver permission to Armstrong, telling VeloNews: "We had no prior knowledge… No one here gave him a green light to participate."
Lance Armstrong is set to reunite with members of the controversial 1999 U.S. Postal Service team this weekend