Tweets of the week: Ryan Mullen, Alex Dowsett and Callum Skinner
Here are our top picked tweets from the last week in the world of cycling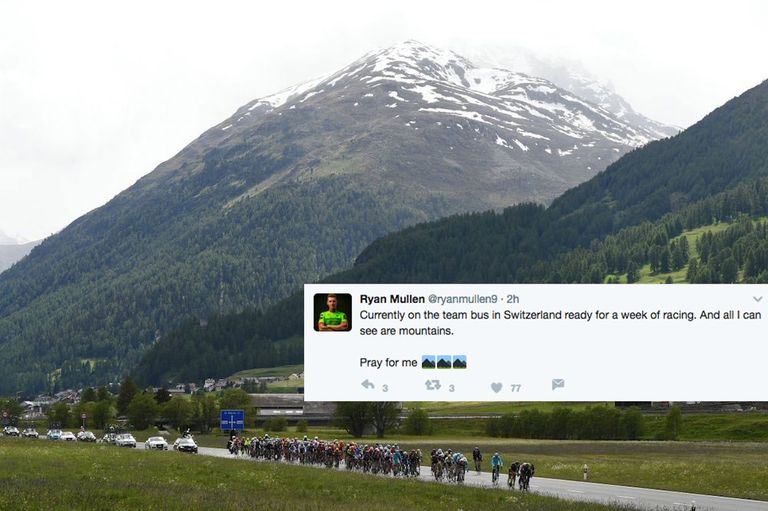 As we all know, cyclists and Twitter is often a fantastic combination, allowing the fans a behind the scenes look at what goes on in and around the professional peloton. Here are some of the tweets that caught our eye this week, including ones from Ryan Mullen, Bradley Wiggins and Elinor Barker.
1. The most important poll of the week reveals a clear majority for the lemon.
2. This looks like the work of you, Alex?
3. Come on, Leah, you've had enough practice. No excuses now.
4. You and me both, Elinor.
5. The Rapha London Nocturne brings Team Wiggins and JLT-Condor head-to-head once again. Whoever wins on the road, Wiggins won this argument. Touché.
6. Three chocolate milkshakes is one thing, but two books, on one flight? Bewildered.
7. Osborne looked a lot more smug than this last night. But you're not the only one, Callum.
8. #prayforryan
9. How quickly time flies.