UCI PRESIDENT CRITICISES VINOKOUROV FOR CONTROVERSIAL MEDIC LINK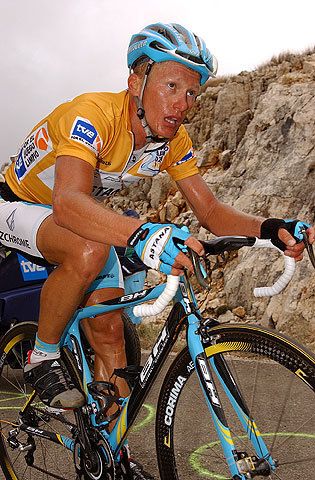 French newspaper Le Journal De Dimanche has reported that UCI president Pat McQuaid criticised leading Tour favourite Alexandre Vinokourov for working with controversial Italian medic Michele Ferrari.
?It would be better for the credibility of our sport if riders were not permitted to work with these sorts of doctors.? The French newspaper quotes McQuaid as saying, ?even if it?s a normal relationship and there?s no infringement of any rules.?
?If Vinokourov does win the Tour now, it?ll be less credible. But we can?t stop riders from working with Doctor Ferrari.?
McQuaid said it was up to team managers to ?control their riders and suspend them if they work with somebody suspicious.?
Vinokourov announced on Saturday that he was working with Ferrari, a controversial Italian doctor famous for stating in 1994 that taking EPO was ?as harmful as orange juice.?
The 33-year-old Kazakh has insisted that their relationship is one in which Ferrari merely gives him instructions on training. ?He is not my doctor,? Vinokourov, who started with Ferrari in August 2005, shortly before winning the Vuelta, said.
Last week, Astana - Vinokourov's team - announced that they had suspended two riders: Matthias Kessler, after he tested positive for testosterone on April 24, and Eddy Mazzoleni, who is currently involved in an anti-doping investigation in Italy.