US government assigns federal prosecutor to doping case sparked by Landis confession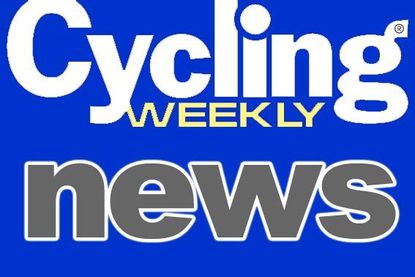 The United States government has assigned a federal prosecutor to the case set up to investigate allegations by Floyd Landis of doping in cycling.
Landis won the Tour de France in 2006 but was stripped of his title after failing a dope test. The American rider denied doping until late April, when he sent emails to the United States Anti-Doping Agency, US Cycling and the UCI admitting that he had doped for years. He also made allegations against a number of other riders and managers - including Lance Armstrong.
Jeff Novitzky, a criminal investigator with the Food and Drug Administration is conducting the investigation, according to CW sources.
Now the New York Daily News has reported that the US government has assigned the case to Doug Miller, a federal prosecutor who was involved in the BALCO investigation.
A federal prosecutor is an attorney who represents the government in the court of law and attempts to prove that a crime has been committed.
It also means Miller has the power to assist Novitzky get search warrants.
As the investigation takes this latest, more serious, twist it will mean that fewer details will leak into the public domain and those co-operating with the federal investigation will likely be told not to talk about the case, even in the vaguest terms.
In 2004, during the BALCO investigation, grand jury testimony from some of the key people in the case was leaked to the San Francisco Chronicle, sparking an investigation. In the end, Troy Ellerman, an attorney who represented Victor Conte, the founder of BALCO, was sentenced to 30 months in prison, serving 16 months.
CYCLING WEEKLY'S COVERAGE OF THE LANDIS ALLEGATIONS AND RELATED STORIES
May 19 Landis admits he doped, implicates others
May 20 UCI's initial response to Landis allegations
May 20 WADA to investigate Landis allegations
May 20 Team Sky's Dave Brailsford responds to allegations against Michael Barry
May 21 Armstrong denies doping allegations
May 23 Could US Postal Service be key to investigation?
May 23 Confusion over Armstrong's donation to the UCI and the Sysmex machine
May 25 McQuaid confirms Armstrong's donation was $100,000
May 25 After initially dismissing them, UCI now takes Landis allegations seriously
June 7 Armstrong heckled at Tour of Luxembourg
June 7 Landis is represented by same legal team as Lemond
June 10 US Govt appoints federal prosecutor
Commentary and analysis
The Wednesday Comment - June 9
The Wednesday Comment - May 26
Thank you for reading 20 articles this month* Join now for unlimited access
Enjoy your first month for just £1 / $1 / €1
*Read 5 free articles per month without a subscription
Join now for unlimited access
Try first month for just £1 / $1 / €1