WADA will investigate Floyd Landis's allegations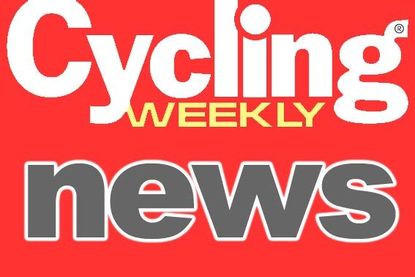 The World Anti-Doping Agency and the United States Anti-Doping Agency will join forces to investigate Floyd Landis's explosive allegations against Lance Armstrong and other riders and managers.
WADA, which is based in Montreal, Canada, and is the global body responsible for setting and enforcing anti-doping rules, has said it will request access to all the information Landis has in order to investigate whether there any individuals have a case to answer.
David Howman, WADA's director general, told Cycling Weekly in a statement: "As the independent international organisation responsible for monitoring the global fight against doping in sport, WADA has a responsibility to ensure that Floyd Landis's allegations are fully reviewed and that appropriate steps are taken to undertake that review and any subsequent action. WADA would need to have access to all relevant information. That is why we will liaise with USADA [United States Anti-Doping Agency] and other authorities with information and current appropriate jurisdiction."
"All the information available needs to be reviewed by WADA before any step may be taken. We are still at very early stages of this affair and first need to get to the heart of the issues raised."
Landis was a team-mate of Armstrong's at the US Postal team before moving to Phonak. He won the 2006 Tour de France before being stripped of the title when he failed a dope test for exogenous (synthetic) testosterone. He denied doping and fought a lengthy battle through the courts and wrote a book called Positively False.
However, in three emails he sent to USA Cycling, the governing body of the sport in the United States, and several media organisations, Landis admitted doping and has made allegations against a number of riders, managers and the UCI.
Pat McQuaid, the UCI's president, told a news agency, AP: "What's his [Landis's] angle? The guy is seeking revenge. It's sad, it's sad for cycling. It's obvious he does hold a grudge. He's already made those accusations in the past. I have to question the guy's credibility. There is no proof of what he says. We are speaking about a guy who has been condemned for doping before a court."
Landis says the reason he is speaking out now is because he wants the authorities to investigate his claims into doping offences committed in 2002 before the eight-year statute of limitations passes. That watershed prevents the authorities investigating and imposing sanctions for offences allegedly committed more than eight years ago.
Cycling Weekly contacted the International Olympic Committee for a comment on the case and to ask whether the IOC would seek to investigate Landis's allegation against the UCI. So far, the IOC has been unable to provide a response to our questions.
Thank you for reading 5 articles this month* Join now for unlimited access
Enjoy your first month for just £1 / $1 / €1
*Read 5 free articles per month without a subscription
Join now for unlimited access
Try first month for just £1 / $1 / €1
Sports journalist Lionel Birnie has written professionally for Sunday Times, Procycling and of course Cycling Weekly. He is also an author, publisher, and co-founder of The Cycling Podcast. His first experience covering the Tour de France came in 1999, and he has presented The Cycling Podcast with Richard Moore and Daniel Friebe since 2013. He founded Peloton Publishing in 2010 and has ghostwritten and published the autobiography of Sean Kelly, as well as a number of other sports icons.