WANTED: NEW HOME FOR TOUR OF THE COTSWOLD RACE EQUIPMENT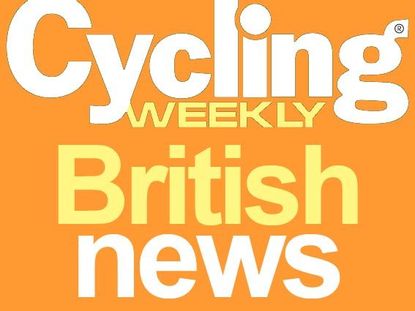 With the demise of the Severn Valley CRC in Gloucestershire, Malcolm Prince is disposing of various pieces of road race and training equipment.
?The club is not looking for payment, but a donation to the Dave Rayner Fund would be appreciated,? says Prince, who organised the former annual classic Tour of the Cotswold premier series road race on behalf of the club.
He has CB sets, roof boards (magnetic and roof rack mounted), flags, various warning signs, back and arm numbers, and a selection of free weights. For details, call Prince on: 01452 700417.
?Severn Valley CRC was formed in 1950. It was never a large club, with some 50 members in total until numbers gradually fell away. One of the top riders was international Andy Llewellyn.
?Traditionally we had recruited from youngsters but with the growth of mountain biking this dried up,? explained Prince.
The annual 119-mile Tour of Cotswold, which uniquely described one massive hilly loop before finishing in Gloucester, was a magnet for club members, with most turning out to help run what was one of the most gruelling road races in the UK.
When the race folded in 2001, the club seemed to lose its focus said Prince, who famously drove his vintage open-top Daimler as lead car.
Today, the name of the race is kept alive by the annual sportive of the same name, the Tour of Cotswold Sportive.
Thank you for reading 10 articles this month* Join now for unlimited access
Enjoy your first month for just £1 / $1 / €1
*Read 5 free articles per month without a subscription
Join now for unlimited access
Try first month for just £1 / $1 / €1
Keith Bingham joined the Cycling Weekly team in the summer of 1971, and retired in 2011. During his time, he covered numerous Tours de France, Milk Races and everything in-between. He was well known for his long-running 'Bikewatch' column, and played a pivotal role in fighting for the future of once at-threat cycling venues such as Hog Hill and Herne Hill Velodrome.