World record for Krupeckaite, bronze for Pendleton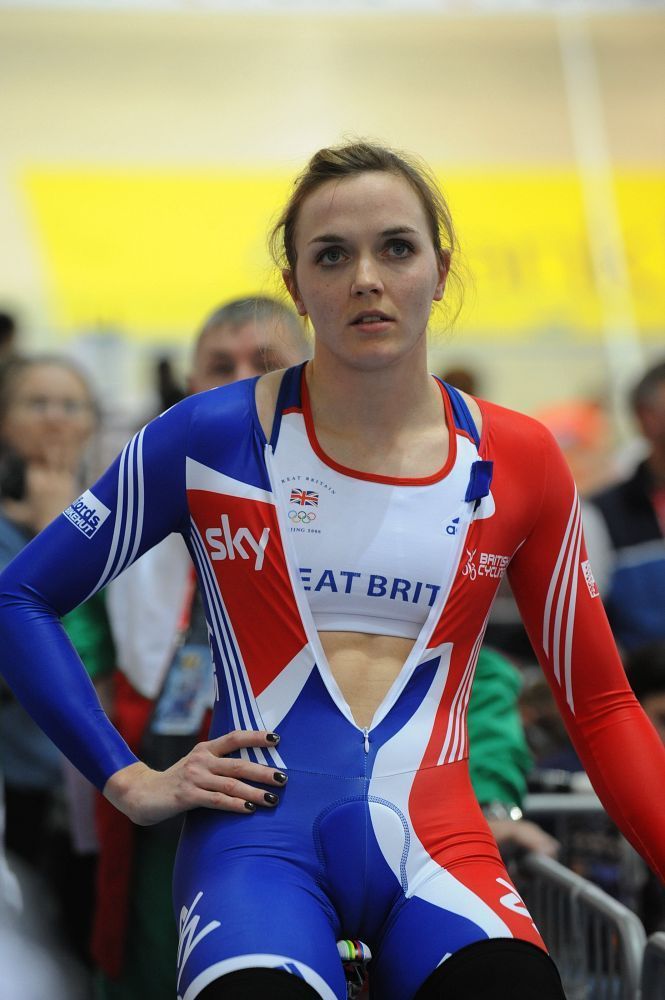 The Hub - Home for all CW's track worlds coverage
Wednesday's live coverage
Simona Krupeckaite of Lithuania broke Anna Meares's world record as she won the first gold medal on offer at the world track cycling championships in Pruszkow, Poland.
And Victoria Pendleton, who took the bronze medal, declared herself delighted with her first World Championship medal in the event. The British sprinter's strength is her leg speed, whereas the 500 metres relies more on the pure power needed for the explosive start.
Former world champion Meares was one of the early starters and her time of 33.796 was not far off her world record of 33.588, set at the Worlds in Palma two years ago.
Pendleton, aiming to become the first rider to win all four sprint titles at a single world championships, was just outside the Australian's time, meaning the quadruple was never on.
French rider Sandie Clair went close to Pendleton's time, before Krupeckaite hit the track and produced her stunning time.
A bronze medal represents Pendleton's best result in the 500m at World Championship level. Britain's other rider, Anna Blyth, was 14th.
Pendleton said: "I am well chuffed, I?m really pleased, I thought that I might be able to break the podium in the best of scenarios and the best of scenarios has occurred.
?I thought that the rest of the girls would step up ahead of me after my time, and that didn?t happen.
?I am so out of practice doing those, I?d completely forgotten how they feel, so it was very hard. There?s definitely room for improvement particularly in the standing starts.
?At the end of the day it tends to go to girls who have a slightly different build to me, so I can only be very pleased.?
Women's 500m time trial results
1 Simona Krupeckaite (Lithuania) 33.296
2 Anna Meares (Australia) 33.796seconds
3 Victoria Pendleton (Great Britain) 34.102
4 Sandie Clair (France) 34.114
5 Willy Kanis (Netherlands) 34.258
6 Kaarle McCulloch (Australia) 34.276
7 Lisandra Guerra Rodriguez (Cuba) 34.358
8 Olga Panarina (Belarus) 34.557
9 Miriam Welte (Germany) 34.827
10 Yvonne Hijgenaar (Netherlands) 35.054
11 Kristina Vogel (Germany) 35.278
12 Elisa Frisoni (Italy) 35.409
13 Jinjie Gong (China) 35.442
14 Anna Blyth (Great Britain) 35.443
15 Olga Streltsova (Russia) 35.710
16 Ting Ying Huang (Taipei) 35.924
17 Lulu Zheng (China) 35.965
18 Diana Maria Garcia Orrego (Colombia) 36.034
19 Wai See Lee (Hong Kong) 36.103
20 Helena Casas Roige (Spain) 36.319
21 Aleksandra Drejgier (Poland) 36.475
22 Jutatip Maneephan (Thailand) 36.673
23 Cinthia Martinez (Uruguay) 38.651
NEWS AND FEATURES
Why there's no Brit in the individual pursuit
No individual pursuit for Britain at track worlds
No room for complacency in British Cycling: Iain Dyer interviewCavendish in the frame for Scratch race world title bid
2009 Track Cycling World Championships preview
Crampton set to fill Sir Chris Hoy's team sprint spot
2009 World Track Champs GB squad named
Hoy to miss world track champs
Track World Championships: British medal winners
CW's Dummies' Guide to Track Racing
GB RIDER PROFILES
Men
Jonathan Bellis
Steven Burke
Mark Cavendish
Ed Clancy
Matt Crampton
David Daniell
Ross Edgar
Jason Kenny
Chris Newton
Jamie Staff
Women
Lizzie Armitstead
Wendy Houvenaghel
Victoria Pendleton
Shanaze Reade
Joanna Rowsell
Jessica Varnish
RECENT RESULTS
International track results last season: 2007-2008
International track results this season: 2008-2009
2008 TRACK WORLD CHAMPIONSHIPS LINKS
Full results from the 2008 track worlds
Report: Sunday, day five>>
Report: Saturday, day four>>
Report: Friday, day three>>
Report: Thursday, day two>>
Report: Wednesday, day one>>
EXTERNAL LINKS
Track Cycling World Championships 2009 official website