Yorkshire student cyclists given free bike lights and locks
Over 200 students in West Yorkshire are handed free lights, D-locks and security marking for their bikes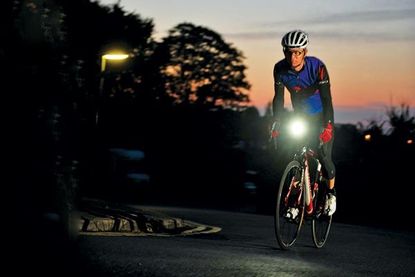 Cycling students in three West Yorkshire universities have been given free lights, high-security D-locks and cycle security markings under a new scheme run by local authorities and police.
The initiative driven by City Connect, West Yorkshire Police and West Yorkshire Safer Roads and the universities of Bradford, Leeds and Leeds Beckett saw over 200 students given free equipment during November to improve their cycle safety and security.
West Yorkshire Safer Roads provided the lights, which are rechargeable models, described as 'bright enough to be seen by everyone else, but also for the rider to see with as well'.
>>> Police warn cyclists to check cycling app privacy settings after bike theft gang jailed
Bikes are the most stolen item among students in the region, and it is hoped that the initiative will help prevent bike crime over the winter months.
University of Leeds crime prevention officer Andrew Gordon-Platt said: "The University of Leeds is committed to encouraging cycling. Our university campus like many others in the UK is targeted by cycle thieves.
"We undertook the work with City Connect and West Yorkshire Police to educate and support our cycling students and staff by providing them with great security and equipment to better protect themselves both on and off their bikes".
The scheme has been hailed as a success, and the organisations involved are now planning similar initiatives for the future.
Thank you for reading 20 articles this month* Join now for unlimited access
Enjoy your first month for just £1 / $1 / €1
*Read 5 free articles per month without a subscription
Join now for unlimited access
Try first month for just £1 / $1 / €1