You can now use emojis in Strava
Strava update means that you can now use emojis to brighten up your ride titles, descriptions and comments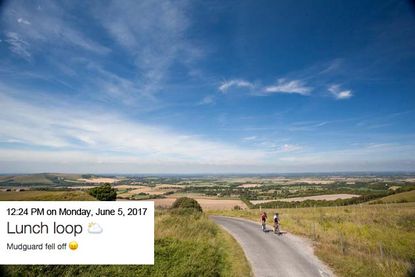 (Image credit: Daniel Gould)
Athlete social network Strava has just added the ability to use emojis in its text input fields.
You can now use the miniature picture icons to spruce up the titles and descriptions of your uploaded activities, and in conversations with other athletes using the service.
The use of emojis has spread across electronic media in recent years, with millions of people using them daily to express feelings and as a shortcut – they say a picture a picture is worth a thousand words, after all.
As well as being a bit of fun, you could use emojis on your Strava rides to denote weather conditions and how you felt during a ride. Or you could just answer everyone's comments with a picture of a smiling poo.
The use of emojis is not just restricted to those using mobile devices, where they appear as part of the on-screen keyboard.
Those with desktop Apple machines can also access emojis by pressing control, command and the space bar simultaneously. Microsoft Windows 10 users can access emojis via the touch keyboard icon in the lower-right-hand corner of the task bar.
In September last year, Apple introduced an expanded array of emojis with iOS 10 that include women cyclists as well as men.
Thank you for reading 10 articles this month* Join now for unlimited access
Enjoy your first month for just £1 / $1 / €1
*Read 5 free articles per month without a subscription
Join now for unlimited access
Try first month for just £1 / $1 / €1