Mark Cavendish robbery: two men jailed for knife point raid
Peta Cavendish says the family may sell their Essex home "due to the continuing fear"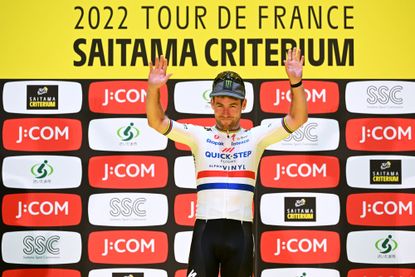 (Image credit: Getty Images)
Two men have been jailed for robbing Mark Cavendish and his family at knife point in his family home in Essex.
Ramrio Henry and Ali Sesay broke into the Tour de France stage win record holders home in November 2021.
Sesay pleaded guilty some time ago but Henry had denied his part in the robbery but was found guilty last month.
Earlier today Chelmsford Crown Court sentenced Henry to 15 years in prison while Sesay was given a 12 year sentence, according to a BBC report.
In January the court heard how the pair broke into the Cavendish family home wearing balaclavas and put Mark Cavendish in a headlock with a knife to his throat.
The robbers then forced the family to hand over phones, a safe and two Richard Mille watches values at £400,000 and £300,000, among other items.
The BBC quotes Peta Cavendish as telling the court how the crime had "turned a loving family home into a constant reminder of threat and fear".
She said the couple were thinking of selling the property "due to the continuing fear" but were set to make a "considerable loss" if they did so in the current economic climate.
During the raid she had been forced to hide her three-year-old child under the duvet to stop them seeing what was going on.
Speaking to the the assembled press outside the court after the sentencing hearing Peta Cavendish added: "No family should ever have to go through what we went through and I'm glad that two of the people have been sent to jail today for significant periods of time.
"But no matter what the sentence was any parent will understand, I'm sure, that no time in prison could make up for what they did to us that night."
Essex Police are still trying to locate two men George Goddard and Jo Jobson in relation to the incident.
Detective Inspector Tony Atkin, from Essex Police, said: "The strength the Cavendish family has shown since this incident, throughout the investigation and throughout the trial has been incredible."
Thank you for reading 20 articles this month* Join now for unlimited access
Enjoy your first month for just £1 / $1 / €1
*Read 5 free articles per month without a subscription
Join now for unlimited access
Try first month for just £1 / $1 / €1