Mitt Romney: "Removing automobile lanes to put in bike lanes is, in my opinion, the height of stupidity"
Republican senator blasts tax credits for e-bikes stating that those who can't afford cars should take mass transit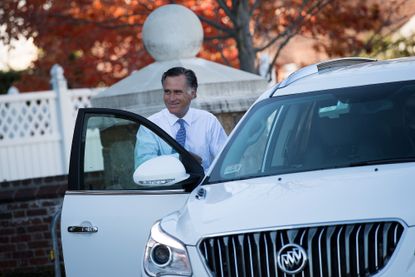 (Image credit: Getty Images)
Get The Leadout Newsletter
The latest race content, interviews, features, reviews and expert buying guides, direct to your inbox!
Thank you for signing up to The Pick. You will receive a verification email shortly.
There was a problem. Please refresh the page and try again.
Be it for financial, health or environmental reasons, getting Americans to replace car trips with bike trips and other modes of active or public transportation remains an uphill battle. America is the land of the automobile, and the lawmakers continue to balk at any investments or incentives to bring about change.
In the week ahead of the National Bike Summit, two bills were introduced in Congress, pushing for safer bike infrastructure and more affordable e-bikes.
Democratic lawmakers have reintroduced the so-called Electric Bicycle Incentive Kickstart for the Environment (E-BIKE) Act, which would give Americans a tax credit of up to $1,500 when purchasing a new electric bike.
E-bikes are gaining traction as a solution to curb both emissions and traffic problems. The Bureau of Transportation Statistics reports that 52% of all trips in the U.S. are less than three miles, and nearly 60 percent of vehicle trips are less than 6 miles away from drivers' homes. Even if just 15 percent of these car trips were made by e-bike, carbon emissions would drop by 12 percent.
Even so, when the E-BIKE Act was first introduced in 2021 to lessen the financial hurdle to obtaining an e-bike, the bill never reached the final draft of the climate-focused Inflation Reduction Act. It was removed in order to garner majority support to pass the bill.
This second proposal would cover 30% of the cost of a new e-bike of $8,000 or less, for a credit of up to $1,500. For low-income families, the tax credit is also fully refundable.
"Although we're seeing more people on them in our communities, more needs to be done to ensure that everybody across our country has access to an e-bike. With its fully refundable tax incentives for those in the lower economic levels, the E-BIKE Act is a commonsense way to encourage the ownership of e-bikes. By incentivizing Americans to own and use e-bikes, we are allowing them the chance to help improve the quality of life in our communities and tackle the climate crisis in our country," said Congressman Panetta, who helped to reintroduce the bill.
The E-BIKE Act was reintroduced the same day as the safety bill, which would unlock federal funds to support state and local government efforts to build safer, more complete networks for bicycling and walking.
Named after a State Department employee who was killed while riding her bicycle last August, the Sarah Debbink Langenkamp Active Transportation Safety Act comes with support from the League of American Bicyclists and would make active transportation projects eligible for funding from the Highway Safety Improvement Program, which is a $15.6 billion fund dedicated to significantly reducing traffic fatalities and serious injuries on all public roads.
The number of U.S. cycling fatalities is at a multi-decade high, with on average 19 people getting killed while riding a bike every single week. Still, both bills face an uphill battle in the House.
"Removing automobile lanes to put in bike lanes is, in my opinion, the height of stupidity, it means more cars backing up, creating more emissions," Republican senator Mitt Romney told Business Insider.
He also dismissed subsidies for e-bikes, insisting that those who can't afford cars should take mass transit.
"I'm not going to spend money on buying e-bikes for people like me who have bought them — they're expensive," he stated.
Senator Susan Collins from Maine fears that e-bikes are going the way of electric vehicles.
"I don't want to add to the unfairness of the current system where electric cars are free riders and don't pay to help maintain our roads and bridges through a gas tax or any kind of surcharge," she said. "We're over-subsidizing electric vehicles as it is now."
While the battle for a federal bike-buying incentive continues, several cities and states throughout the country have rolled out incentive programs of their own.
Since the 2021 e-bike incentive faltered, several states and cities have started rolling out incentive programs of their own.
Vermont was the first to launch a state-wide incentive program, and California and Colorado are on the verge of rolling out rebate programs as well. New York and Oregon are also considering e-bike legislation this season. On a city basis, Denver saw a hugely favorable response to its rebate program, which initially offered $400 off the purchase of a new e-bike. The discount vouchers were claimed by so many Denverites that the program quickly exhausted its funding and was forced to lower the offer to $300 in 2023.
If you're in the market for a new e-bike check out our E-Bike Buyer's Guide. And for fire safety reasons, Cycling Weekly encourages you to buy from reputable sources or check yourself to see if the product was tested for safety and meets the internationally recognized UL Mark or ANSI standards.
Thank you for reading 20 articles this month* Join now for unlimited access
Enjoy your first month for just £1 / $1 / €1
*Read 5 free articles per month without a subscription
Join now for unlimited access
Try first month for just £1 / $1 / €1
Get The Leadout Newsletter
The latest race content, interviews, features, reviews and expert buying guides, direct to your inbox!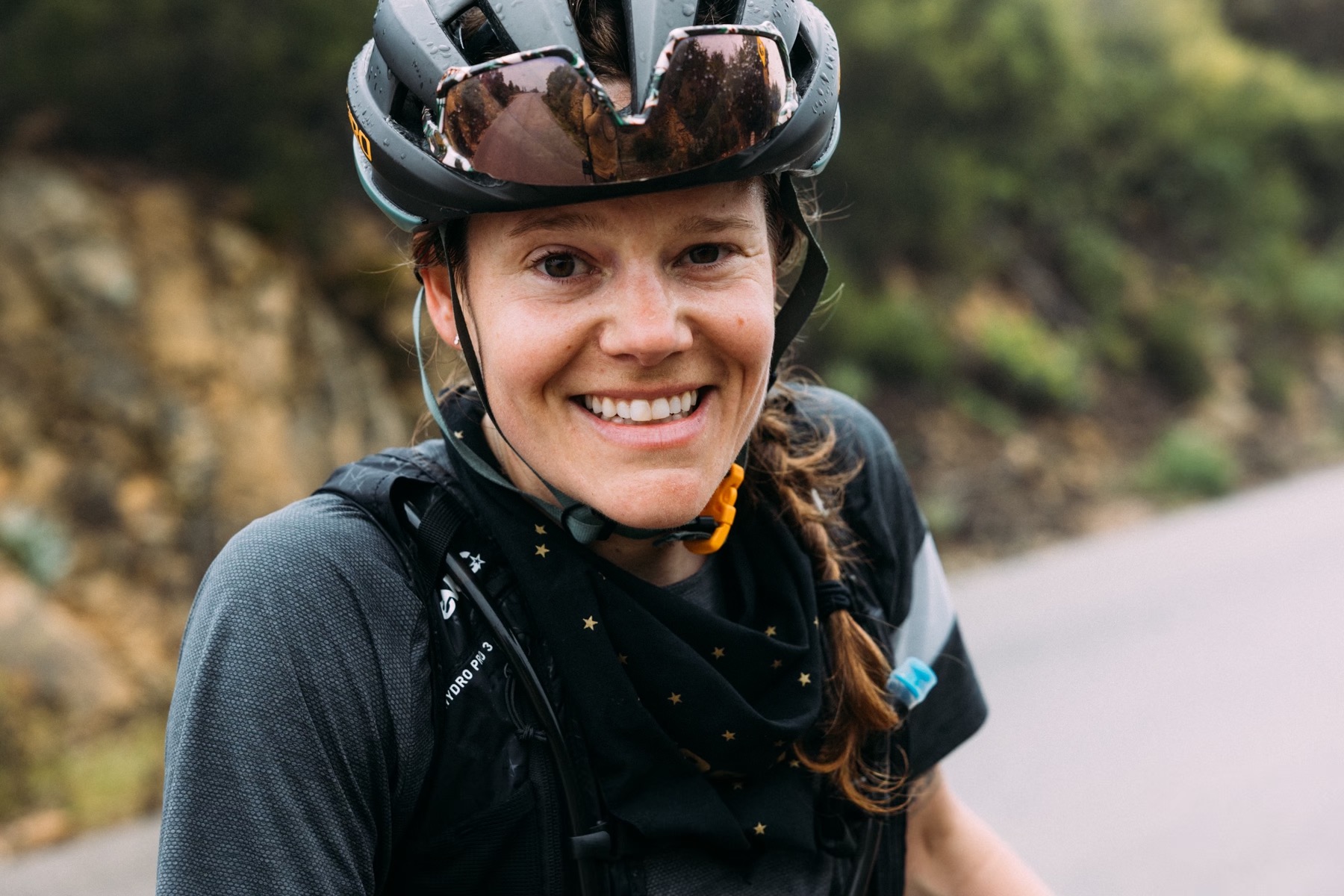 Cycling Weekly's North American Editor, Anne-Marije Rook is old school. She holds a degree in journalism and started out as a newspaper reporter — in print! She can even be seen bringing a pen and notepad to the press conference.
Originally from The Netherlands, she grew up a bike commuter and didn't find bike racing until her early twenties when living in Seattle, Washington. Strengthened by the many miles spent darting around Seattle's hilly streets on a steel single speed, Rook's progression in the sport was a quick one. As she competed at the elite level, her journalism career followed, and soon she became a full-time cycling journalist. She's now been a cycling journalist for 11 years.