The new Garmin vivoactive HR might be the best smart watch yet for cyclists
Garmin looks to be taking smart watches in the right direction (for us)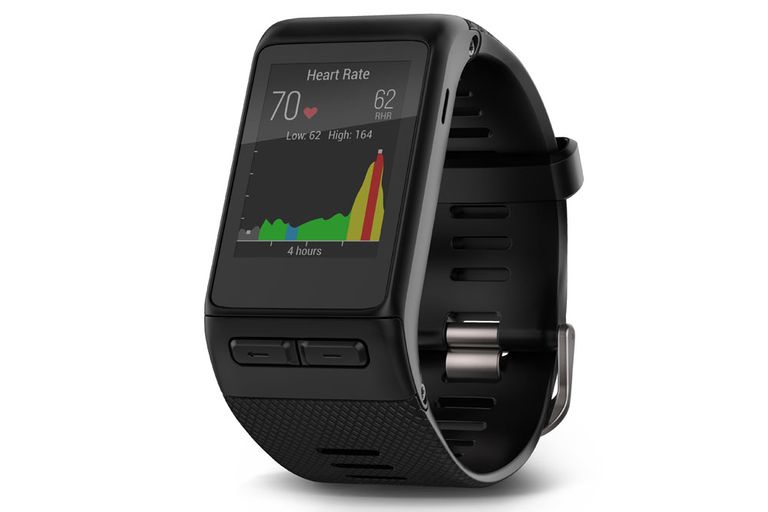 Let's be honest, as clever as many smart watches and activity trackers are, they're not always great for cyclists, often not coming with basic features such as GPS and the ability to connect with other sensors on your bike. However the new Garmin vivoactive HR looks to be a step in the right direction for cyclists.
>>> You might soon be able to send text messages from your Garmin
This means that the Garmin vivoactive HR has built-in GPS, so unlike the recently-launched Fitbit Blaze, there's no need to pair it with your phone in order to use GPS tracking. It will also connect with the speed and cadence sensors on your bike using ANT+, changing the screen display to make it specific for cycling, and is apparently also compatible with the Garmin Varia radar system.
Watch: Garmin Edge 20 and 25 review
Away from cycling, the Garmin vivoactive HR has a lot else to offer, doing the usual smart watch tricks of counting steps, monitoring sleep, and giving you a kick up the backside if you spend to much time sitting in front of the TV, but is also able to give an estimate of your daily calorie expenditure using the heart rate monitor that is built into the watch strap.
>>> New Garmin Varia Vision lets you give any pair of sunglasses an in-sight display (video)
Battery life will vary depending on how your using the watch, so if you're just using it for activity tracking then Garmin say that it will last for around eight days, but if you're also using the GPS function for your rides, then it will only last 13 hours, which is about the same as most of the Garmin Edge cycle computers.
The price that you must pay for all this functionality is £209.99 (which puts it £30 below the Garmin Edge 520) so it's certainly going to be a considered purchase for both. And of course you've also got to decide whether you want to be constantly looking at your wrist while you're riding.