Enhance your Strava experience with the Stravistix Chrome extension
Google Chrome extension offers all the data that Strava won't give you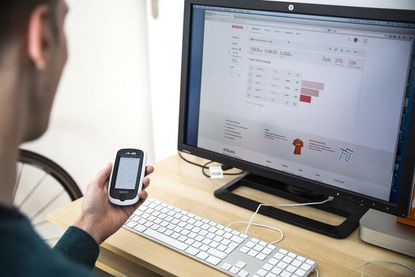 We all love Strava, but for the data junkies out there, it can leave a little to be desired if you really want to dive into the nitty gritty of your ride in numbers. The good news is that could change with a Google Chrome extension that gives you all the data you'd ever need.
>>> Strava rides can be turned into music with Cycle Tracks
StravisitiX has been developed by French programmer and amatuer rider Thomas Champagne, who grew frustrated at the lack of data available on Strava and its competitors, deciding that the only solution was to create his own piece of software that would tick all the boxes.
One of the most attractive features of StravisitiX is that it can give measurements such as your average speed based on quartiles. This means is particularly good for riders who need to get in and out of town at either end of the ride, as they can set average speed to be based on the 75th quartile, excluding the slowest 25 per cent of the ride (i.e. all that time stuck in traffic or waiting at lights) from the calculation.
>>> Revealed: the 10 most popular Strava segments in the UK last year
The software also allows you to delve much deeper into your ride data than you currently can on Strava itself. This means there's a whole selection of tables and graphs on various aspects of your heart rate, power, cadence, and speed. You can also see your TRIMP (training impulse score), which is similar to Strava's own Suffer Score, calculating how hard you have worked on your ride based on your heart rate.
StravisitiX is free to download as an extension on Google Chrome, and with nearly 500 reviews averaging five stars, its current users would certainly recommend it.
Thank you for reading 20 articles this month* Join now for unlimited access
Enjoy your first month for just £1 / $1 / €1
*Read 5 free articles per month without a subscription
Join now for unlimited access
Try first month for just £1 / $1 / €1