Want to be an Alé clothing ambassador? Here's how
Alé the Italian clothing brand is looking for brand ambassadors, here's how to apply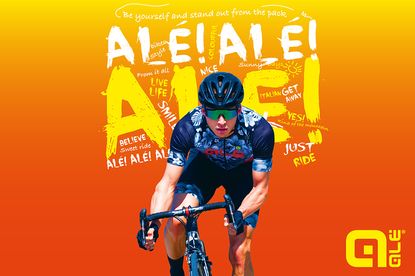 (Image credit: Ale)
Italian clothing brand Alé is giving cyclists the opportunity to become a brand ambassador in the UK to help develop its team custom apparel range.
The commission based opportunity that is said to come with some industry perks, can be worked around your day job with a candidate based anywhere in the UK.
Alé are looking for both male and female riders at any level of cycling whether than be race, sportive or Gran Fondo experience.
The ambassador package will offer up commission on sales and will include over £1,500 worth of Alé kit that the ambassador will contribute £500 - this can be refunded if specific commission targets are met. The candidate can also participate in Alé, Cipollini and DMT purchase plans that includes exclusive pricing.
To apply all you need to do is fill out an online application form online. Deadline is on October 1 2018 so you don't have long!
Alé has been one of the largest growing clothing brands on the market in the last few years, with the typical brightly coloured garments cropping up almost everywhere. Interestingly, Alé is one of the only companies that sees a near 50/50 split between male and female sales.
The brand has been producing kit from its home in Verona, Italy for 30 years and no provides custom kit, which this ambassador program hopes to promote. Alé say that all garments are hand stitched in a traditional way to ensure quality and use high tech materials to offer form and function combined with classic Italian styling.
Thank you for reading 20 articles this month* Join now for unlimited access
Enjoy your first month for just £1 / $1 / €1
*Read 5 free articles per month without a subscription
Join now for unlimited access
Try first month for just £1 / $1 / €1