Zwift update companion app with new features including meet ups and improved feed
The e-training platform has unveiled new features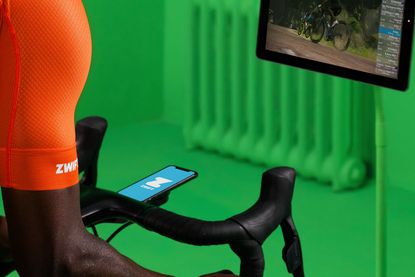 (Image credit: Picasa)
Online training platform Zwift has unveiled an update for its companion app that includes a number of new features.
The new software includes meet ups, an improved feed and a new mini-map.
Zwifters will also be able to comment on friends' activities and view action shots.
The final new addition is a 'full training plan' view, which allows users to look further ahead into the training plan to better prepare and understand what the schedule has in store over the coming weeks and months.
A new meet ups function has been added, which allowed riders to invite up to 50 of their followers to join them for a private group ride.
Just choose a course, decide the duration of the meet up based on distance or time, select a time and date, and get riding.
Rides can be scheduled up to seven days in advance, making it easier to hook up with friends.
>>> Zwift: Everything you need to know
The enriched activity feed means users can look at past activities in more detail, with heart rate, power and cadence charts.
Racers will also be able to view their results in the app, but you can also make info private.
The new mini-map will show you exactly where your avatar has travelled, and where fellow Zwifters gave you a 'ride on' and where you set personal bests.
On the social side, the new companion app will let you comment on activities and view action shots.
Photos can be saved and shared to other social media platforms.
>>> British Cycling to hold first 'eRacing Championships' with training platform Zwift
The Zwift companion app is a tool that lets users unlock more from their training experience.
It pairs with Zwift in-game when connected to the same Wifi network, giving greater control and making aspects easier, like sending messages, giving 'ride ons', and viewing workouts.
The companion app is free and available on Google Play and the iOS App Store.
Thank you for reading 20 articles this month* Join now for unlimited access
Enjoy your first month for just £1 / $1 / €1
*Read 5 free articles per month without a subscription
Join now for unlimited access
Try first month for just £1 / $1 / €1