Ross Tricker on a roll in Eastern League cyclo-cross series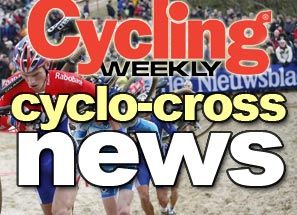 Ross Tricker is on a hot streak in the Eastern League and the Ipswich man underlined his form by winning his fourth race in a row.
The XRT-Elmy Cycles rider fell on the hurdled section of the Redgrave course after one of his shoes stayed attached as he attempted to shoulder his bike.
But the 33-year-old picked himself up went on to win a battle with Matt Webber and take first place by three seconds.
Another rider in great form is Stuart Wearmouth, competing in the CXNE Rat Race Series. The MTS Cyclesport rider took victory in round 10 of the series, held at Temple park in South Shields.
This was the sixth race of the series that he had entered and he has taken first place in five of those. It was a comfortable win for Wearmouth, he crossed the line 2:40 ahead of Keith Murray.
Davie Lines is hitting his best form at the right time, after securing a hat-trick of back-to-back victories in the Scottish Cyclo-Cross League, he has one more round to ride before riding the Scottish Championships - a competition the MG-Maxifuel man has long wanted to win.
Lines had his work cut out for him in the Irvine Beach Cross on Sunday as rival Rab Wardell set off at a furious pace.
Lines couldn't match his pace early on but clocked consistent lap times and eventually caught his opponent with three laps to go. Wardell attacked on the final lap but Lines countered to take a fine win.
Lee Shunburne topped the Notts and Derby League podium for the first time this season after powering to the front in round 10.
The key to his success was being able to stay on his bike for the entire race. With others having to carry their bikes in the sticky mud, Shunburne had no problem powering through and he was 46 seconds ahead of Chris Metcalfe in second place.
Paul Cox took his Lincolnshire League form to Yorkshire this weekend as he entered round eight of the Yorkshire Points in Beverley.
The 26-year-old had no problems on a course which caused havoc further down with James Dalton and Edwyn Oliver-Evans colliding on the bunny hops. Dalton recovered to place third but Cox finished 1:18 ahead of second-placed Ben Cooper.
Steve Davies used his experience to dominate his younger opponents as the national 50+ champion powered around the 12 laps of round nine of the South West League in Devon.
The Hargroves Cycles rider was well ahead by the halfway point and was comfortable at the front. Tim Carpenter was second and Matt Loake secured third.
Elsewhere, Andy Hargroves (Felt Colbornes) won round ten of the Wessex League, the Behind the Bikesheds Thruxton Thanksgiving at the Hampshire motor circuit.
He was just four seconds ahead of Steve James (Hargroves Cycles) at the end of the race, while Mike Cotty (Wheelbase) took third.
And in the London League event at the Redbridge circuit Matt Holmes (Arctic SRAM) won by 26 seconds from junior Liam Earl (Sutton CC).
Thank you for reading 10 articles this month* Join now for unlimited access
Enjoy your first month for just £1 / $1 / €1
*Read 5 free articles per month without a subscription
Join now for unlimited access
Try first month for just £1 / $1 / €1
Snowdon Sports is a long-established independent sports news agency, which supplies editorial to a range of media outlets - such as Cycling Weekly - as well as sports governing bodies. Snowdon Sports often covers results at Cycling Time Trials events in the UK and has long been a source of information and imagery to Cycling Weekly.