Tickhill Grand Prix offers £8,500 prize pot
Full programme of racing at YESSS Tickhill Grand Prix in Yorkshire on Sunday, August 24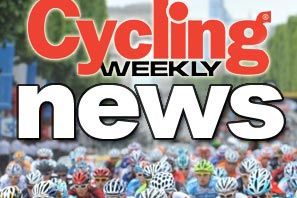 The country's elite circuit racers are set to descend on a small Yorkshire village to battle it out for a large prize fund next Sunday (August 24).
The YESSS Tickhill Grand Prix only began last year but building on the success of the inaugural 2013 event has meant that they have attracted large electrical wholesaler YESSS Electrical as sponsors.
With over £8,500, believed to be one of the biggest prize pots in the UK racing scene, to be split equally between the men's and women's races, the 5,000+ spectators can expect an afternoon of fast action.
There are to be eight races in total ranging from U12s to elite men and women. All riders will complete a pre-determined number of laps on the 1.3km circuit through the historic village centre.
As well as the 350 riders who are due to partake, recent Commonwealth medallist Joanna Rowsell MBE is rumored to make an appearance on the day.
Spectators can watch for free and can have a go on the Rollapaluza static bikes for a chance to win a £100 voucher and the chance to present a £1,000 donation to the Yorkshire Air Ambulance who, emergency call-permitting, will land the helicopter on nearby fields at 2.30pm.
YESSS Tickhill Grand Prix 2014 schedule (award ceremonies will take place after each race):
U12: 1pm; 15 min race
U14/U16 Girls: 1.20pm; 25 min race
U14 Boys: 1.50pm; 30 min race
U16 Boys: 2.45pm: 35 min race
Cat 3, 4 Women: 3.25pm: 35 min race
Cat 3, 4 Men: 4.05pm: 50 min race
Elite, Cat 1, 2, 3 Women: 5.25pm; 1 hour race
Elite, Cat 1, 2, 3 Men: 6.35pm; 1 hour race
Penultimate round of the 2014 British Cycling Elite Road Series takes place in Leicester this Sunday, August 17
Thank you for reading 5 articles this month* Join now for unlimited access
Enjoy your first month for just £1 / $1 / €1
*Read 5 free articles per month without a subscription
Join now for unlimited access
Try first month for just £1 / $1 / €1