Tom Bustard takes Gifford Road Race
British road race round-up (March 29-30): News and results from around the UK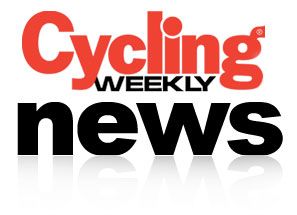 Tom Bustard took a good win for Velosure-Giordana in the Gifford Road Race on Saturday in a competitive field which boasted riders from Starley Primal, NFTO and Team Raleigh.
The Velosure riders led the race out early on but Raleigh's Evan Oliphant soon broke to the front and led a group away from the main bunch, opening up a gap of 30 seconds.
From that point on, the race became very fragmented and the group of leaders managed to work together to open up a gap.
By the sixth lap, they were almost a minute ahead of the chasing group which was being fronted by ERC's Sean Noon.
With two laps remaining, the leading eight picked up the pace and left the group of chasers and everyone else far behind.
As some of eight began to tire, it was Bustard, 24, who found the energy to break away from the collapsing group to take first place.
Davie Lines Starley of Primal Pro Cycling was second NFTO's James McCallum finished third.
Pedal Heaven-Colbornes RT placed riders at first and third on the podium in the Eagle RC circuit races in Ilford.
Pedal Heaven and Richardsons-Trek dominated the race with only three riders in the top ten from other teams.
The main break in the race was made early with six men getting away and the strong winds made it a tough race with two of those being dropped with five laps to go.
With the line approaching, Paton was strongest in the sprint and took the win from Simon Alexander of Richardsons-Trek RT.
Paton's team-mate, Max Steadman, having worked so well with Paton in the closing stages, took third.
Zappi's CC's Ben Rowe took victory in round four of the Highfield Kitchens Godley Bikes North East Spring Cup in Middlesbrough after getting the better of Glasgow CC's Andy Brown in a two-man sprint.
The two riders opened a small gap before a crash resulted in one competitor suffering a broken collar bone.
The accident led to the race being neutralised for five laps but when the racing restarted, the two leaders resumed their battle, with Rowe narrowly prevailing.
RST RT's Grace Garner took her first win in the Women's Team Series in the Dave Peck Memorial in Surrey, beating Hannah Walker of Epic Scott into second. Walker's team mate Laura Massey, who won round one, suffered a crash but recovered to salvage third place.
Alex Jones was a comfortable winner in round four of the CDNW Road Race League. The Audlem CC member was almost a minute ahead of second-placed Simon Bridge as he crossed the line. Bridge had to come though a sprint to secure top spot with nine riders all gunning for the podium.
Round four of the Apres Hot Recovery Drink Wacky Races at Preston Park in Brighton was won by Pedal Heaven's Lewis Atkins. Justin Hoy (Felt-Colbornes RT) was second and Tony Gibb of CSE Racing finished third.
In the Braintree Velo Spring Road Race in Suffolk, Daniel Babbs of Chelmer CC was first home, closely followed by Glendene CC's Paul Saunders and David Warwick of Autostrasse Porsche RT.
Thank you for reading 10 articles this month* Join now for unlimited access
Enjoy your first month for just £1 / $1 / €1
*Read 5 free articles per month without a subscription
Join now for unlimited access
Try first month for just £1 / $1 / €1
Snowdon Sports is a long-established independent sports news agency, which supplies editorial to a range of media outlets - such as Cycling Weekly - as well as sports governing bodies. Snowdon Sports often covers results at Cycling Time Trials events in the UK and has long been a source of information and imagery to Cycling Weekly.