Cavendish responds to 'team car' accusations at Giro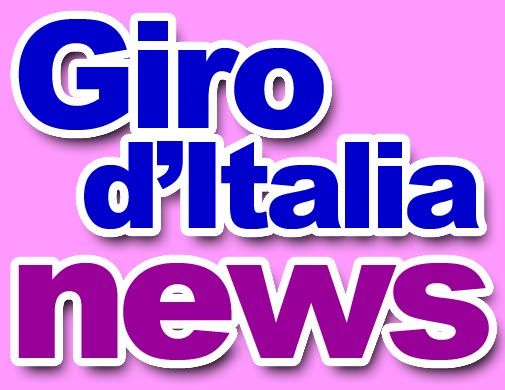 Mark Cavendish continues to face Mount Etna two days after climbing it twice. After winning his stage today in Teramo, he responded to the accusations from Spaniard Francisco Ventoso that he held on to the team car while climbing the volcano.
"Ventoso said there was a problem, but my whole career has been like this. If I finish, that means I cheat," Cavendish said in a press conference. "I challenge him to ride with me all day. If I piss, if I stop, if I crash, if I get a wheel change... I have the TV camera with me, I have the ice cream truck with me. If it's possible for me to cheat then I am doing a [David] Copperfield."
"I don't let it bother me, I could easy make accusations against Ventoso if I wanted to. I don't need to do it."
Ventoso, second today ahead of Alessandro Petacchi, accused Cavendish of holding onto a team car. Murilo Fischer (Garmin-Cervélo) added via Twitter that it was for 10 kilometres.
"He should be happy just to still be in the race," Ventoso told La Gazzetta dello Sport. "It's shameful, everyone works hard to finish within the time limit and then someone holds on without the jury doing anything."
Cavendish finished 26'35 behind Alberto Contador after the two climbs up Etna, only 25 seconds within the time limit. Two riders, Robbie McEwen and Graeme Brown, finished 59'15" back and were eliminated. Ventoso finished in a bigger group at 24'46" back.
Team-mate Mark Renshaw said the controversy from Etna and stage two to Parma encouraged Cavendish on to win.
"He's been pissed since the first road stage, we just had to wait this long to get the first opportunity to win. He's the kind of guy that thrives off of that energy against him," Renshaw told Cycling Weekly.
"He's been accused of it before, I think all sprinters get accused of it. We don't have any fines. If anyone should be complaining it should be us."
Asked if it was true, Renshaw did not reply directly.
"All I can say is that we do our best every day. If they want to take it up they can go to the jury."
The race jury didn't issue any fine to Cavendish for the stage.
"We rode like our lives depended on it," added Cavendish. "We rode like we knew it was going to be close. We caught a group, but on the last climb of Etna, it was every man for himself. Everyone had to go full gas to the top of the climb."
He finished in a small group with Frantisek Rabon, Alex Rasmussen, Russell Downing, Adam Blythe, Sacha Modolo and Danilo Napolitano.
"I don't understand who starts this news," sports director, Valerio Piva told Cycling Weekly. "I don't understand why they say he was holding the car."
Giro d'Italia 2011: Latest news
Giro d'Italia News Shorts (May 15)
Giro's Sicilian cyclists proud to face Mount Etna
Contador surprises at Giro with attack ahead of mountains
Contador minds food at Giro as CAS decision nears
Weening supported by Rabobank and model Kroes
Local lad Appollonio bears fruit in Fiuggi
Giro d'Italia News Shorts (May 12 edition)
Blythe finding way in second Grand Tour
Leopard-Trek withdraws from Giro d'Italia
Leopard-Trek uncertain to continue in Giro
Tuesday's Giro stage in memory of Weylandt
Giro doctor describes actions to save Weylandt
Wouter Weylandt killed in Giro crash
Giro news shorts (May 8)
Cavendish likely to take Giro lead tomorrow
Giro 2011: Who will win?
Kennaugh to lead Team Sky in Giro's opening stage
Nibali's Giro fight with Contador may reach the courtroom
Riis defends Contador's participation in Giro
Cavendish set to start winning again at the Giro
Doping investigations force cyclists out of Giro d'Italia
Kennaugh replaces Pauwels in Sky's Giro line-up
Contador scouts out the Giro mountains
Cavendish and Millar top list of Giro-bound Brits
Lampre likely for Giro despite doping investigation
Giro announces record 23 teams to race
2011 Giro to start in Turin with team time trial
Giro goes one up on the Tour with spectacular route
Nygaard, Sciandri and Lloyd comment on 2011 Giro route
Nibali's Giro d'Italia?
Giro d'Italia 2011: Stage reports
Stage 10: Cavendish opens his Giro account
Stage nine: Contador storms Etna to take Giro lead
Stage eight: Gatto springs late attack to take win
Stage seven: Neo-pro De Clercq wins by a whisker
Stage six: Ventoso steals Giro stage six win
Stage five: Weening holds on to take stage and maglia rosa
Stage four: Tearful Farrar and Leopard-Trek lead riders across stage four finish line
Stage three: Vicioso victory overshadowed by Weylandt crash
Stage two: Petacchi wins as Cavendish takes lead
Stage one: HTC-Highroad wins Giro's opening team time trial
Giro d'Italia 2011: Photo galleries
Stage 10 photo gallery by Graham Watson
Stage nine photo gallery by Graham Watson
Stage eight photo gallery by Graham Watson
Stage seven photo gallery by Graham Watson
Stage six photo gallery by Graham Watson
Stage five photo gallery by Graham Watson
Stage four photo gallery by Graham Watson
Stage three photo gallery by Graham Watson
Stage two photo gallery by Graham Watson
Stage one photo gallery by Graham Watson
Giro d'Italia 2011: Live text coverage
Giro d'Italia 2011 stage seven live text updates
Giro d'Italia 2011 stage five live text updates
Follow the 2011 Giro d'Italia live with Cycling Weekly
Giro d'Italia 2011: Start list
Giro d'Italia 2011: Start list
Giro d'Italia 2011: TV schedule
Giro d'Italia 2011: British Eurosport TV schedule
Related links
Giro d'Italia 2010: Cycling Weekly's coverage index