Iconic New York road race moves back up to UCI status for 2017
Tour of the Battenkill becomes UCI-sanctioned for the first time since 2012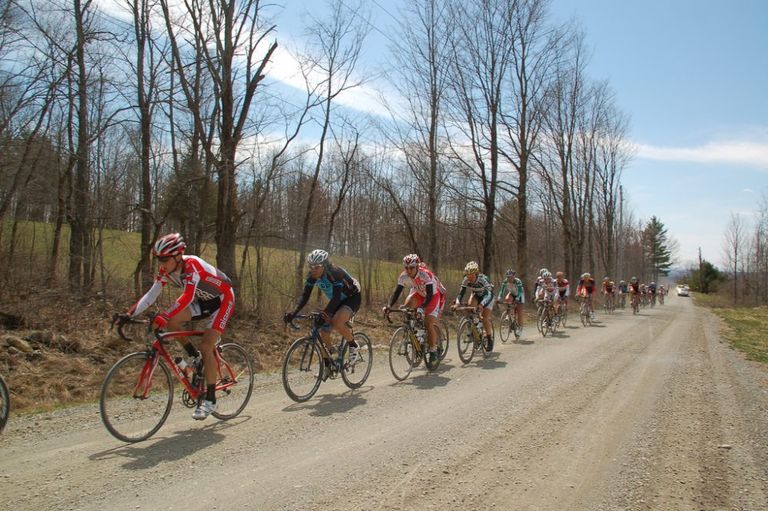 (Image credit: Ryan Kelly/Flickr)
After a four-year hiatus from functioning as a UCI 1.2 one-day race, the iconic Tour of the Battenkill located in upstate New York has been elevated once again to that status.
A 200 km men's race and 100 km women's race are slated for June 3 as replacements for the postponed Philadelphia Cycling Classic.
>>> Boulder Roubaix 2017: The Roubaix you can ride closer to home
Previously set in the early spring, the race starts and finishes in the hamlet of Cambridge, New York. The course meanders through the country side, passing over covered bridges, small backcountry farm roads and rural villages while traversing Southern Washington County, New York.
The most recent edition of the UCI-sanctioned race (in 2012) was won by the longtime Spanish professional, Francisco Mancebo, then riding for the American based Realcyclist.com Cycling Team.
>>> New York cyclists battle $4,600 fine for running red lights
Mancebo took the win out of a select breakaway featuring American Jesse Anthony (Optum p/b Kelly Benefit Strategies, now known as Rally Cycling) and Kiwi Jeremy Vennell of the now defunct Bissell Pro Cycling.
That edition of the race was run in April and featured periods of rain as well as extremely dusty roads. Known for its dirt road sectors and rolling parcours, the route for 2017 has yet to be finalized.
Caleb Fairly won the race the only other time it held UCI 1.2 status in 2010 while riding for the Garmin-Transitions team.
The event is also popular among amateur cyclists and the 13th annual versions of those events will continue to be offered two weeks before the professionals on May 20.
The Tour of the Battenkill will be added to USA Cycling's 2017 Pro Road Tour as well, which began last weekend at the Joe Martin Stage Race in Fayetteville, Arkansas.