Mark Holton and Paula Moseley take National 100-mile time trial titles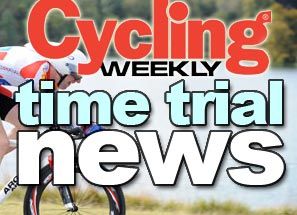 Mark Holton (Drag2Zero.com) was crowned National 100-mile champion after a convincing victory in the 2013 title race in Cumbria on Sunday.
The 35-year-old from Lytham St Annes in Lancashire covered the distance in 3-37-28 to take victory by 3-15 from his nearest rival over the sweltering course around Keswick.
It was Holton's first appearance on the National 100 podium, although he gave notice of his good form with third spot in the National 50 last month.
But more remarkably it was also the first time that Holton has finished a 100. He said: "I knew it was a good opportunity this year. It's a local course to me so I wanted to go for it, but not having done a 100 before I was unsure how it would go.
"I went steadily at first, but a time check at 25 miles had me about a minute down, so I threw caution to the wind and went for it and got stronger as I went on.
"It was a beautiful day, yes it was hot and some people suffered, but you just have to drink plenty and you'll be OK.
"This season I wanted to ride all the national championships up to 100, but I didn't think I would end up winning it!"
Holton was joined on the podium by Strategic Lions team-mates John Tanner, second with 3-40-43, and Keith Murray, third in 3-41-32.
A superb second 50-mile stint underpinned Holton's victory, with Tanner and Murray within four seconds of his at half distance before he pulled away to a convincing victory.
Tanner, a former national road race champion and two-time Olympian, teamed up with Murray and Nigel Haigh in the winning team for Strategic Lions.
In the women's race, Climb On Bikes rider Paula Moseley took the win by a margin of four and a half minutes.
Third last year, 41-year-old Moseley from Hereford stepped up to the top of the podium in style with a time of 4-05-42, leaving Bronwen Ewing (Trainsharp) second once again, while defending champion Rebecca Slack (Look Mum No Hands) was third.
At half distance Slack was over a minute ahead and looked set to make it three consecutive victories. But Moseley covered the final 50 miles almost five minutes quicker than the first 50 to take the win.
Thank you for reading 20 articles this month* Join now for unlimited access
Enjoy your first month for just £1 / $1 / €1
*Read 5 free articles per month without a subscription
Join now for unlimited access
Try first month for just £1 / $1 / €1